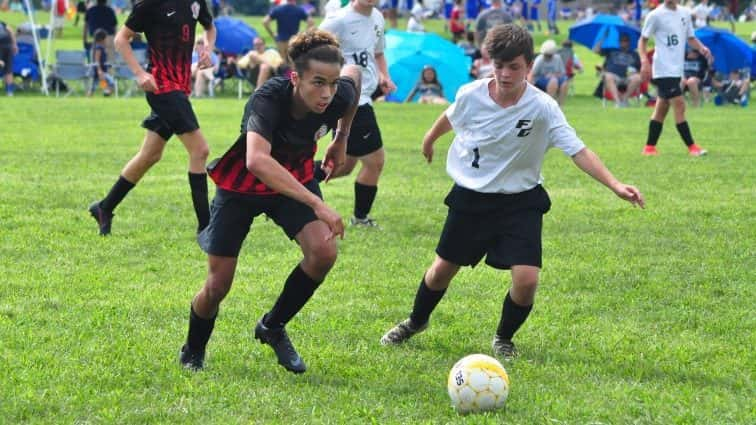 With the return of every player but one from last year's 13-6-1 team that advanced to the region semifinals, you would think Trigg County soccer coach Josh Nichols would be extremely optimistic heading into the 2019 season.
However, two scoreless outings in preseason scrimmage losses to Madisonville and Murray have the veteran coach trying to figure out how to keep that from carrying over to the regular season.
Trigg County lost All-Region defender Daniel Martin to graduation but return the other 10 starters. Among those are leading scorers Elijah Gaines and Will Jolly, who combined for 51 goals in 2018. After that, only eight goals return. Nichols will be looking for several candidates to step forward to help with the scoring load.
Cristian Llarena scored four goals last year, and Daniel Jimenez is another experienced midfielder who will help facilitate the offense.
Clayton Setliff and Ben Futrell are two more experienced midfielders who can step in and provide offense.
The Wildcats have a strong defensive unit returning, anchored by seniors Colin Stevens, Alex Spears, and Alex Skinner and sophomore Keller Nichols.
Nichols has more depth than in recent years that will allow him to use his bench and move different players around on the field to limit their opponent's offense or exploit their defense.
Trigg's defense allowed one or fewer goals in 12 of their 20 games last year. Matthew Smith returns in goal where he allowed just 1.7 goals per game last year.
Trigg's lack of scoring punch in the preseason has Nichols slightly concerned, but he feels it will work it's way out once the season begins.
The Wildcats are the overwhelming favorite to repeat in the two-team Fifth District that also includes Lyon County. With nine seniors on the roster, the Wildcats are looking to get back to their first region championship match since 2012.