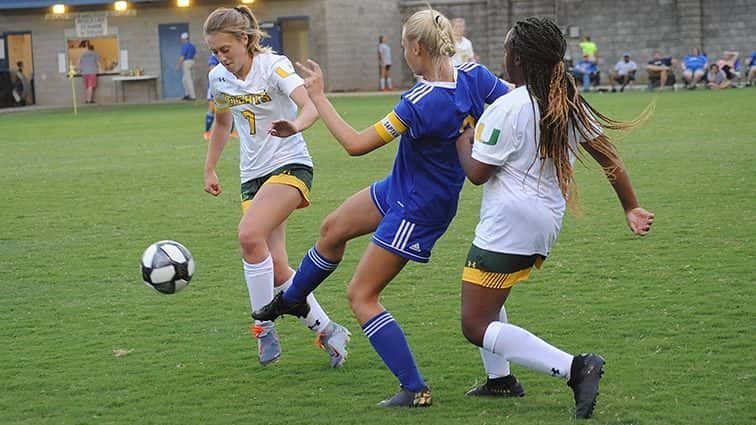 Caldwell County got a goal from Morgan McDaniels in the 66th minute to forge a 2-2 draw with University Heights Academy on Tuesday.
UHA (5-2-1) had rallied from a 1-0 deficit to take a 2-1 lead in the second half.
The Lady Blazers were playing just one night after edging Murray 4-3 in penalty kicks in an All 'A' Classic sectional matchup.
Caldwell (5-4-1) went up 1-0 when Hannah Young took a pass from Kaylee McEnaney on the left side and rifled a shot into the right side of the net. That came in the 21st minute.
The Lady Blazers drew even in the 31st minute when a long shot by Grace Pape was perfectly placed into the right corner of the net.
The teams went to halftime at Princeton's Butler Stadium tied 1-1.
UHA then connected on another long shot in the 48th minute to take the lead. Emma Perry caught the goalkeeper out and lifted a long shot over the keeper's head and into the net to give the Lady Blazers a 2-1 advantage.
But Caldwell tied things on the McDaniels goal. Kelsie Adams picked up an assist on the play as the Lady Tigers knotted the game at 2-2.
University Heights held a 16-13 advantage on shots in the contest. Both sides had opportunities down the stretch to pull out the win, but neither could find the net.
Caldwell plays at home again on Thursday against Hopkinsville.
University Heights will host Marshall County on Thursday.