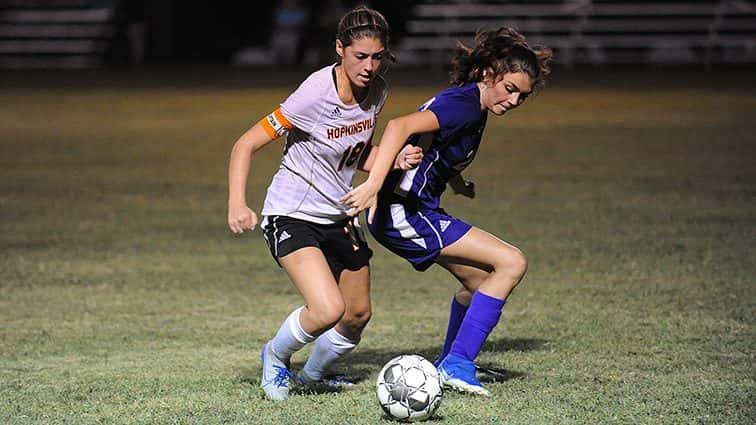 Senior forward Keeli Miles scored five goals as Hopkinsville routed Lyon County 9-0 Monday in girls' soccer action at Powell Field in Eddyville.
Hoptown recorded its fourth-straight shutout. The Lady Tigers are 3-0-1 over their last four games and are 6-6-1 on the season.
Hopkinsville opened up a 7-0 lead at halftime against the Lady Lyons.
Sarah Johnston, Grasen Givens, Makayla Marshall and Abby Moss each had one goal for the Lady Tigers, who got off 25 shots in the contest.
Moss also picked up three assists while Givens added two helpers. Vy Nguyen, Johnston and Anna King each tallied one assist.
Nguyen had eight saves at the goalkeeper spot to pick up the shutout for Hopkinsville. It was her fifth shutout of the season.
Meanwhile, Lyon has dropped six of its last seven matches and has been blanked in its last two outings.
The Lady Lyons, now 6-8, got 14 saves from Abby Smith.
Hopkinsville plays again on Tuesday, facing Christian County at the Stadium of Champions.
Lyon is off until a home date against Trigg County next Monday.