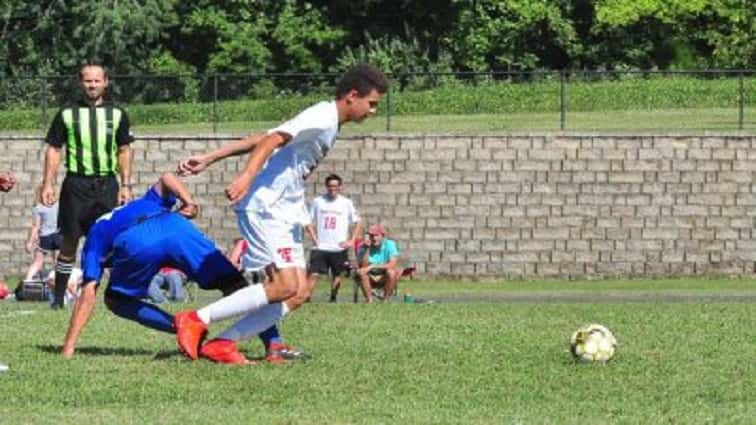 In what has become a trend for the Todd County Central boys' soccer team, the Rebels hung in with hosts Franklin-Simpson for three-quarters of Monday night's match, before fading in a 5-1 loss to the Wildcats.  The Rebels fall to 1-9-1, 0-3 in the 13th District, while Franklin-Simpson improves to 4-9 overall, 2-1 in district play.
The game was scoreless at halftime, before the teams traded goals early in the second half.  Mikey Everett scored to pull the Rebels even with twenty-five minutes to play, but the Wildcats would tack on 4 unanswered goals to close the game.
Alan Olivo led the way for Franklin-Simpson with 5 goals, with Johnny Martin providing a couple of assists.  Goalkeeper Connor Vincent recorded 18 saves to earn the win.
The Rebels will be on the road again on Tuesday to face Logan County.  The Cougars are 4-0 in the 13th District and won the first meeting 9-0 in Elkton.