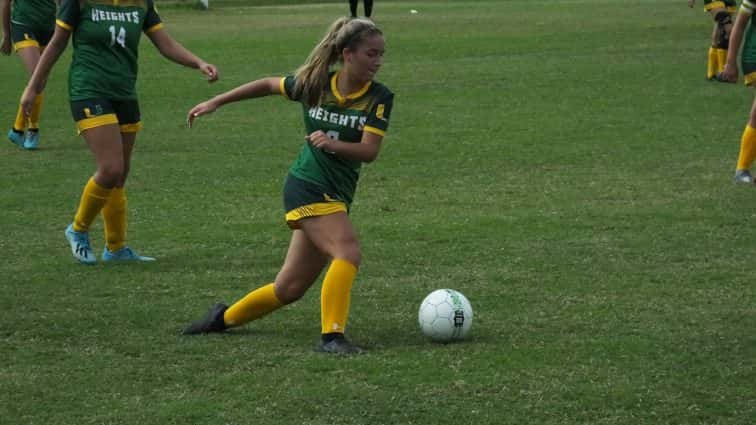 The UHA Lady Blazers put an end to their three game losing skid Saturday. On a hot day on their home pitch, the Lady Blazers took control of the match at the very beginning and held it for most of the way, as they rolled to a 5-1 win over the Collins Lady Titans.
Ashlyn Parker got things rolling early for the Lady Blazers. At the 1:30 mark, Parker took a shot that deflected off the crossbar, and then deflected off the back of the Collins goalie into the net to give UHA a 1-0 lead. Grace Pape found the net at the 16:00 mark to extend the lead to 2-0.
For the rest of the opening half, the Lady Blazers kept the Lady Titans back on their heels, but could not find the net.
Collins made a move to try and get back in the match in the opening moments of the 2nd half. The Lady Titans got open right in front of the net to cut the lead to 2-1 at the 44:00 mark. The goal came in the middle of an 8 minute stretch that found Collins able to get the Lady Blazers going back towards the Lady Titans' goal.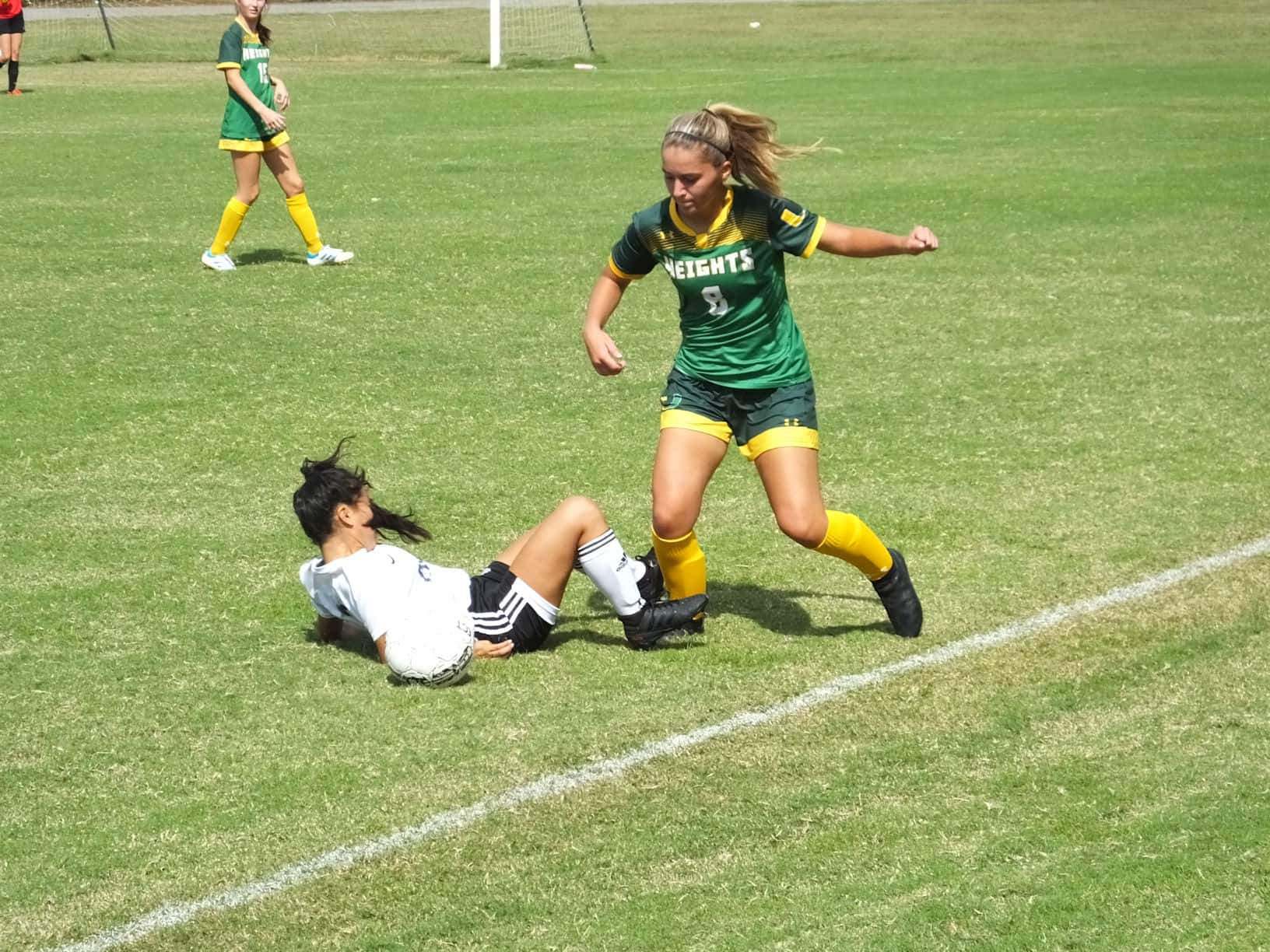 However, UHA got their forward momentum back and quickly had things going back the other direction for the rest of the match. At the 51:00, Rheagan Lindsey took a pass coming down the right side and drilled the shot into the net to make it a 3-1 UHA lead.
UHA then put the game away at the 76:00, when Grace Pape pushed hard down the left hand side and drilled the left footed shot in the right side of the net to push the lead out to 4-1. The Lady Blazers added one more goal in the final seconds of the match when Sloan Hampton took a pass from Sophi Park and guided a shot past the goalie to make it 5-1. The shot came so close to the end of the match that the scoreboard never added the goal before it was reset for the boys match.
The win improves the Lady Blazers to 7-5-2 on the season. UHA wraps up the regular season Monday with a road trip to Madisonville.