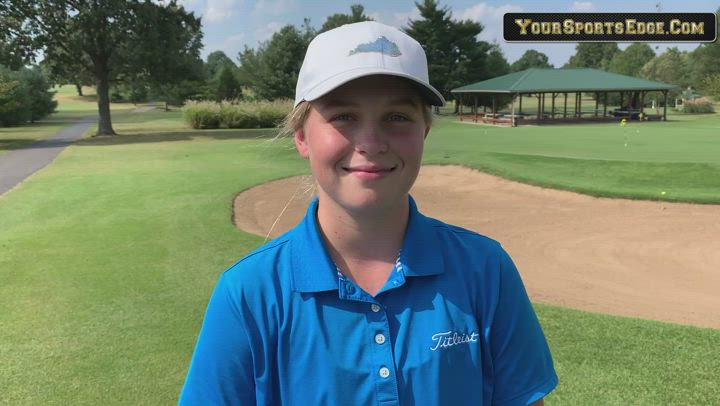 Lyon County freshman Cathryn Brown qualified for the state golf tournament on Monday by tying for eighth in regional play in Paducah.
With her older brother, Cullan, undergoing cancer treatments in Lexington, finding time for golf has been a challenge for the Lady Lyon competitor and her family.
Brown talked about her play in the regional tourney, and trying to prep for postseason play, following Monday's round at Paxton Park Golf Course.