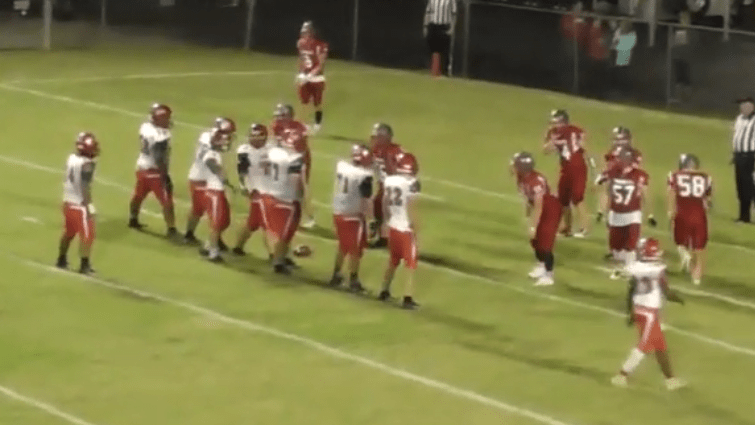 The Todd Central Rebels' hopes to host a first round playoff game took a big hit Friday evening. The Rebels dug themselves an early hole, fought back to nearly take the lead, only to have Hancock County pull away to pick up a 36-18 win Friday night.
The Hornets got on the board in the first quarter on a 20 yard run from Darian Clay to take an 8-0 lead.
Hancock County would extend the lead to 16-0 in the second quarter when Cole Dixon ran it in from 22 yards out. Tristan Robbins added a 42 yard touchdown run later in the quarter to give Hancock County a 22-0 halftime lead.
Just about the time the Hornets looked like they were about to run away and hide, the Rebels made their move to get back in the game.
Justin Waldrop scored on a 4-yard run in the 3rd quarter to cut the lead to 22-6. Later in the quarter, D.J Johnson caught a 62-yard touchdown pass from Bryce Nolan to make it 22-12.
With just under 5 minutes to go in the game, after recovering a Hancock County fumble inside the 10 yard line, Justin Waldrop carried it in from a yard to make it a 22-18 game. With all the momentum on their side, the Rebels shut down the Hornet offense and got the ball back again with less than 3 minutes to go in the game, and started a drive with a chance to take the lead.
However, Austin Volocko came up with an interception from backup quarterback Gavyn Nolan and returned it 60 yards for a score to push the lead back out to 28-18 with 1:59 left in the game. Hancock County added an insurance score when Darian Clay went on a 27 yard run in the waning seconds to close out the scoring for the night.
The loss drops the Rebels to 5-2 overall, and more importantly 0-2 in district play.
Hancock County improves to 3-4, and 2-0 in the district.
(Game info courtesy of 3rd Region Sports Network)