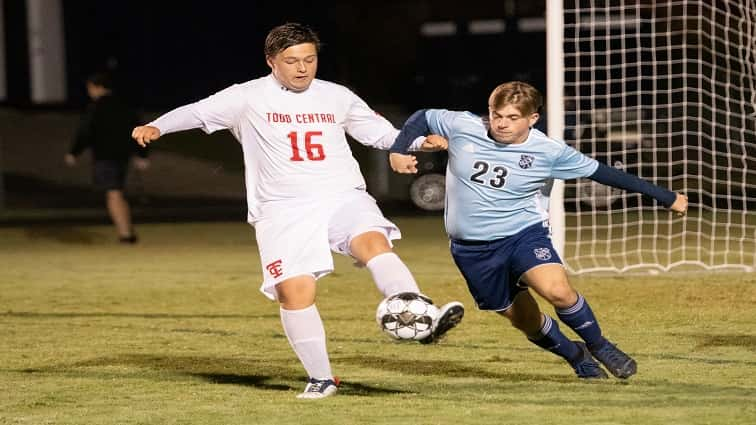 Looking to advance in the 13th District tournament for the first time since 2013, the Todd County Central boys' soccer team saw its season come to an end with a 4-0 loss to Logan County.  The Cougars have handed the Rebels season-ending setbacks in five of the last six campaigns.
Logan County scored twice on either side of halftime, with Todd County goalkeeper Jonah Rager making 23 saves in a losing effort for the Rebels.  Todd County welcomed back a couple of players from injury, but were still short three starters, including third-leading scorer Angel Villanueva.
The young Rebels will return intact in coach Mike Smith's second season in Elkton, with a large class moving up from the middle school to join the returning group.
Logan County awaits Tuesday night's semifinal winner between Franklin-Simpson and Russellville.  The Cougars will be playing for their first district title since 2016.