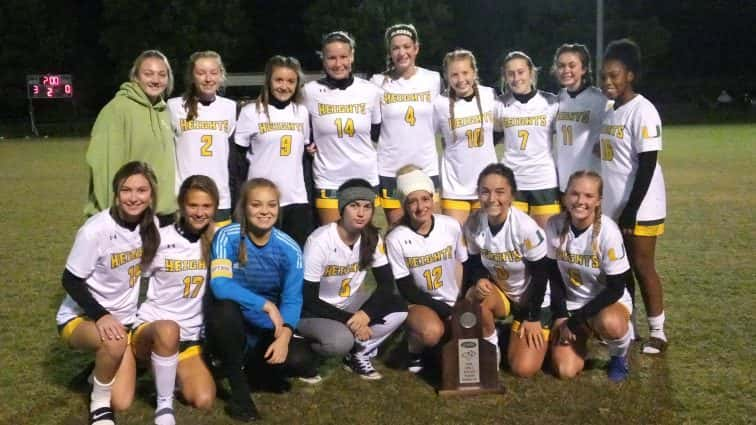 It makes you wonder just how much emotional and physical energy the University Heights Academy Lady Blazers had to use in Wednesday night's semifinal win over Madisonville to reach the regional title game. Henderson County came out with an aggressive start in the 2nd Region championship game Thursday night and won their 5th straight regional title by defeating the UHA Lady Blazers 3-0 at the Stadium of Champions.
The Lady Colonels were pushing forward from the very beginning of the match. Henderson County had nine shots on goal in the first eleven minutes. Meanwhile, the Lady Blazers were set back on their heels a bit by the Lady Colonels start, not getting their first shot on goal until the 16:00 mark.
Henderson scored the first goal of the night at the 8:00 mark. Abbey Roberts took the ball about five yards in front of the net, spun toward the goal, and drilled the shot past UHA goalie Lainey Burman to give the Lady Colonels the early 1-0 lead.
The Lady Colonels extended the lead when Kayla Wayne took a corner kick in front of the net and found the goal at the 20:00 to push the Henderson County lead out to 2-0.
Abbey Roberts scored her second goal of the night at the 34:00 mark when she took a great pass from Cecilia Palummo and put it into the net to give Henderson County a 3-0 lead going into the half.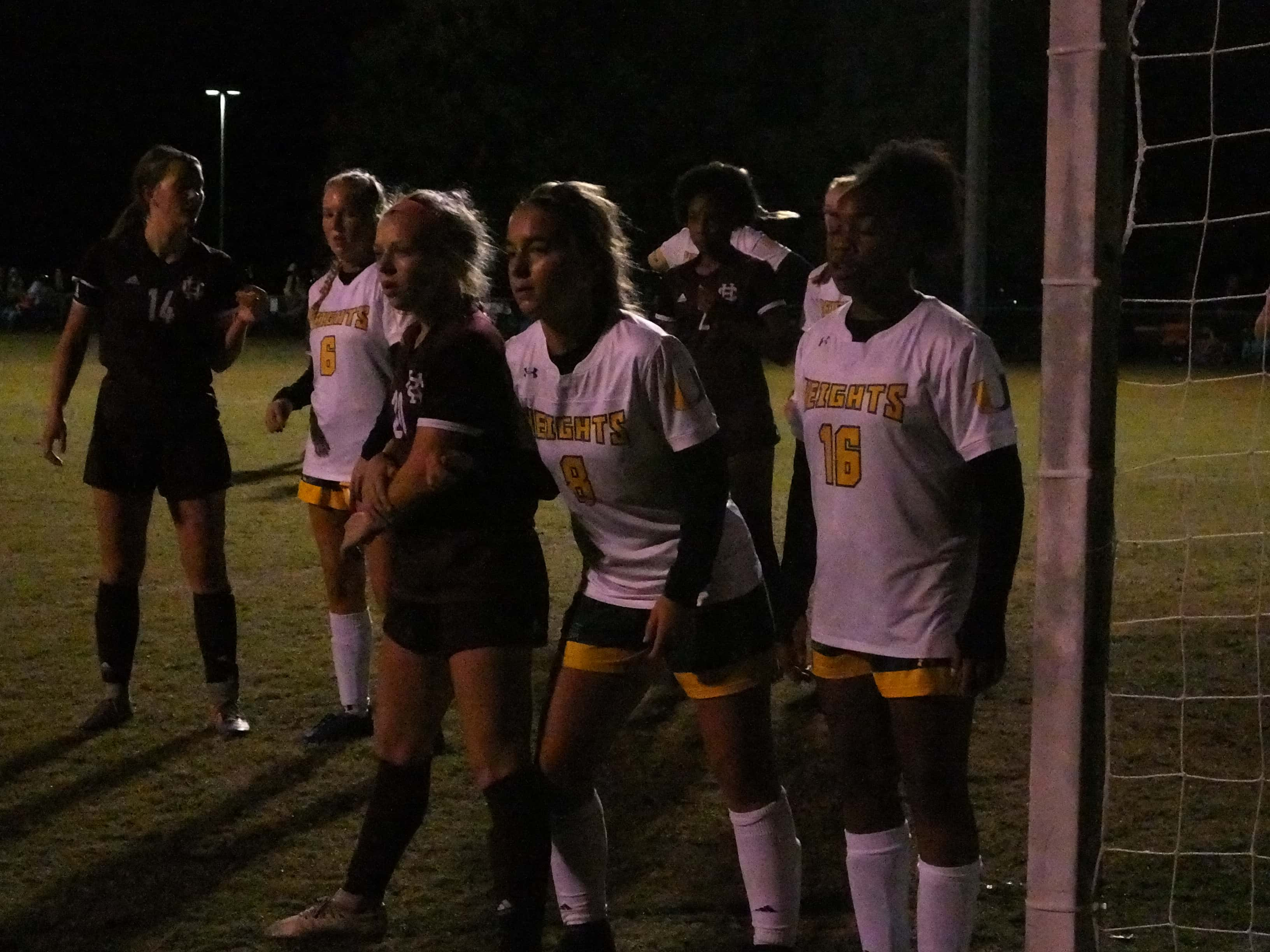 Henderson County controlled much of the tempo of the first half, and spent much of the half on the attack in UHA's end of the field. The Lady Colonels would outshoot the Lady Blazers 14-3 over the first forty minutes of the match.
UHA's defense was able to slow down the Henderson attack in the 2nd half to even things out, but the Lady Blazers could never get their offense rolling against the speed and defensive play of the Lady Colonels. Henderson contained UHA's Grace Pape and Ashlyn Parker, never allowing the pair to cause issues near the goal.
For the match, Henderson County outshot the Lady Blazers 16-5.
UHA finishes the season with a record of 11-7-2. Henderson County improves to 14-6-4.