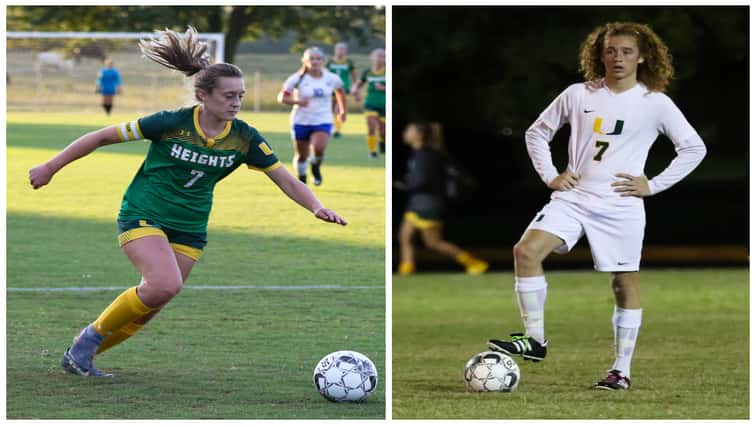 University Heights Academy had a pair of soccer players named All-State Honorable Mention Tuesday by the Kentucky Soccer Coaches Association.
Junior Will Bryan was named honorable mention for the boys' squad, while fellow junior Grace Pape was honored on the girls' side.
Bryan led the Blazers with 38 goals in 23 games and was tied for the second-most assists on the team with 12. The Blazers finished 14-8-1 and advanced to the region semifinals.
Meanwhile, Pape was recognized after scored 23 goals for the Lady Blazers, accounting got just over half of the team's total. She also had five assists for the Lady Blazers, who won the district title and advanced to the region championship match.