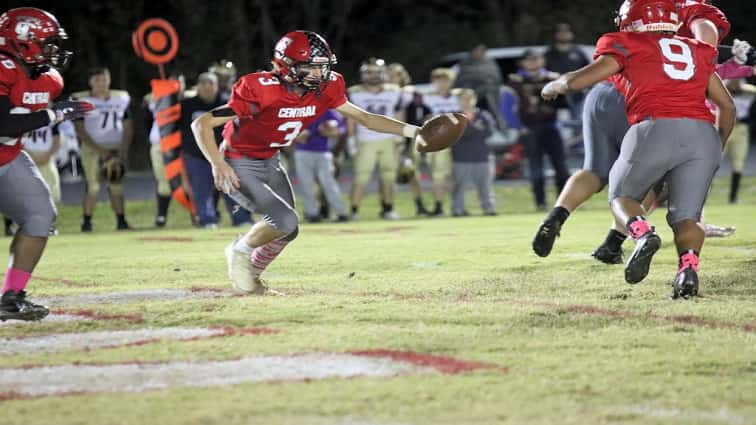 After dropping four of their last five games to close the season, the Todd County Central Rebels will be on the road Friday night to begin postseason play, meeting Owensboro Catholic at Steele Stadium on the campus of Kentucky Wesleyan College.
The Rebels are searching for their first playoff win in over 20 years, but will need to knock off an 8-2 Aces team that beat them 48-24 just over a month ago.
Todd County Central will lean on a running game that earned 336 yards and two scores the first time the teams met, with quarterback Bryce Nolan also throwing for over a 100 yards and a touchdown.  Ja'Twan Graham had 146 of those rushing yards and one score, while DJ Johnson made three catches for 95 yards and a score.
However, the Rebel defense will have to improve after being torched by Aces quarterback Drew Hartz for 352 yards and 5 touchdowns.  Hagan Edge had five receptions for 158 yards and three scores, with Dre Thruston running nine times for 96 yards.
Listen as Todd County coach Darell Keith previews the rematch with the Aces.