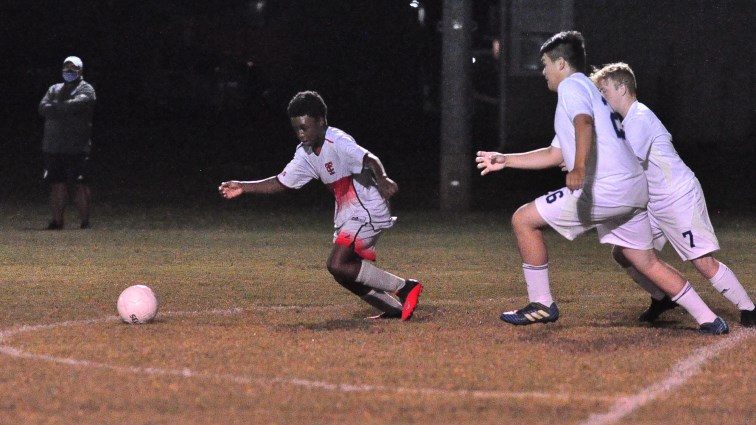 Todd County Central put a pair of long losing streaks to bed Tuesday with a 5-0 win over Logan County in Elkton.  The win snapped a 20-game district losing streak for the Rebels dating back to 2017.
Freshman Trey Osborne scored four goals for the Rebels — two in each half — as the Rebels built a 4-0 lead.  Mikey Everett capped off the scoring with a goal with eight minutes left.
Grady Reding, Clayton Segers, and Chi Herrera each added assists.
Jonah Rager recorded seven saves in goal for Todd County, who has shutouts in consecutive games for the first time in seven seasons.
Todd County Central improved to 2-3 and have consecutive wins for the first time since 2014.  The Rebels will play Glasgow Saturday in the championship of the 4th Region All-A Classic in Russellville.