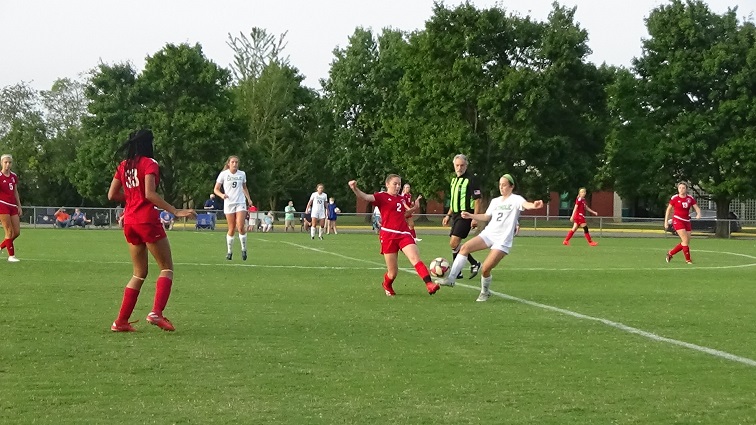 The Christian County girls' soccer team hung in through most of the first half in its meeting with Owensboro Catholic on Thursday night, but a flurry of goals before the break sent the Lady Aces on their way to a 9-1 victory.
The Lady Colonels were looking to build on an admirable effort in a 1-0 loss to Hopkinsville on Tuesday, but the setback to OCath leaves them winless ahead of a trip to Madisonville-North Hopkins on Monday.
The Lady Aces took the lead just six-and-a-half minutes in off a goal from Madeline Hayden and doubled the advantage only three minutes later when Ashton Logsdon found the back of the net.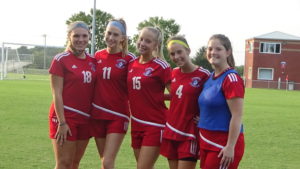 However, the Lady Colonels fought back at the midway mark of the first half with a goal from freshman forward Alayah Lander, who steered home the rebound off a free-kick by Lillian Larkins.  Just three minutes later, it appeared that Lander had the Lady Colonels level when she got behind the OCath defense and scored, but the goal was ruled out for offsides.
Owensboro Catholic poured it on over the rest of the half, with Jahaira Ward converting on a penalty kick and Hayden grabbing her second goal for a 3-goal cushion.  Annie Helwig scored with a couple of minutes left, and Logsdon was on target again with seconds on the clock for a 6-1 score at the half.
The Lady Aces added three more in the second half, with Mallary Bailey and Gracie Johnson getting on the scoresheet and Logsdon completing her hat trick.  Goalkeepers Megan Goodwin and Abby Payne combined for the win.