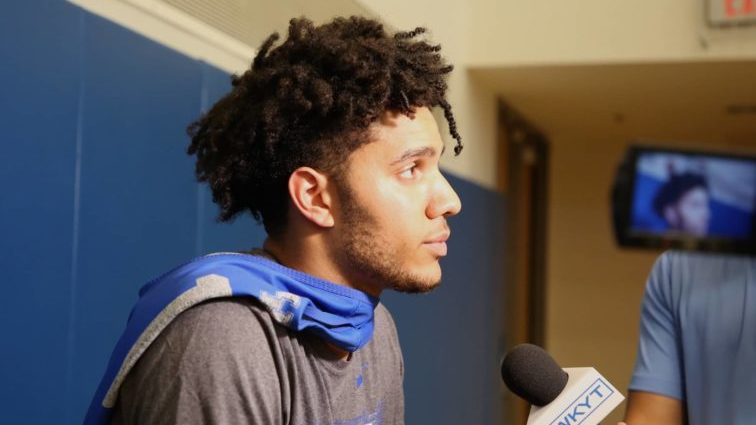 Dontaie Allen has always been an exceptional basketball player. He was one of the state's leading scorers and rebounders during his career at Pendleton County High School and was named Mr. Basketball his senior year despite missing the final 2 1/2 months of the season with a knee injury. He redshirted at Kentucky last year but says he's fully healthy now and ready to help John Calipari's team.
"If you watched me a couple of years ago it really wasn't like his basketball IQ was bad but maybe his mind was not moving slow enough while the game was moving fast," said Allen during a Zoom media call Friday. "Now I am going and going just like always but my mind is moving slower."
Add in that he says he's also in better shape both strength-wise and mobility-wise than he was before his knee injury in December of 2018 and collarbone injury in the spring of 2019.
"Overall I am just doing a lot better. Not to discredit where I was but I am very confident," Allen said.
He said he's just excited to be healthy and able to practice and compete with teammates daily after being so limited last year.
He noted a few weeks ago he was doing a weight workout when the trainer asked him how his knee was doing.
"I just forgot. That is the space I am in. I don't even think about it (the knee injury). I am ahead of where I was (before the injury). It is going very well," Allen said.
Even though he's not played in a regulation game since December of 2018, Allen says the UK culture solves that issue.
"Every practice is like a game. You are going against five-stars. Everybody is working hard. These are all high level players and you have got to work hard in practice," he said.
So how does Allen compare now to the Allen fans saw play in 2018?
"He is better," Allen said.