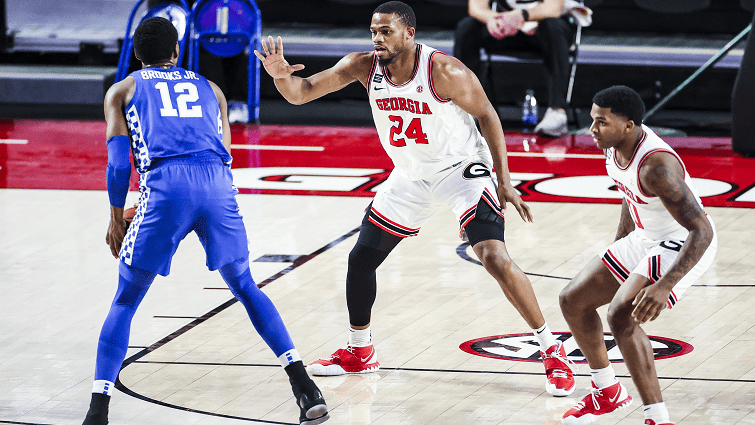 Kentucky continues to lose close games like the one at Georgia Wednesday night when it could not keep the Dogs from running an out of bounds play in the final three seconds to get an easy shot at the rim. Kentucky defenders were out of position and also not strong enough to prevent the play.
Kentucky coach John Calipari has talked all season about his team's mental breakdowns as well.
So I asked sophomore Keion Brooks Jr. after Wednesday's loss if the team was mentally and physically tough enough?
"I think we're mentally tough. It's just we have too many breakdowns at times," Brooks said. "Physically, it's just the other team seemed like they wanted the ball more than us. We can't let that happen."
Oops. Having the other team just want the ball more is probably even worse than not being physically tough. That brings into question UK's intensity and motivation.
"We have to continue to fight and get the loose and 50-50 balls. We don't get nearly as much of them as we should, and we got to come into the game with that on our mind, that being an emphasis," Brooks said.
"We're going to win the backboard, win the 50-50 balls and the rest will take care of itself. We got to be the aggressor. We kind of get pushed around a little too much. We get hit and react instead of being proactive and hitting them first."
Bingo. Kentucky is not tough enough physically. He didn't say that but he perfectly described a team that has got pushed around most of the season.
The difficult part for UK is that the hardest part of the schedule is coming up and the team is already 4-9. Brooks says not to worry about the team cashing it in and not fighting to win.
"We call upon our work that we put in every single day in the gym. Nobody on this team takes days off. Everybody on this team goes hard every day. We have great practices," Brooks, who had 12 points at Georgia, said.
"Sometimes, the outcome doesn't always go your way, but we're going to keep believing and keep pushing through, because we have put in so much work that we would be doing ourselves a disfavor if we stopped believing in our talent and our abilities to win games."