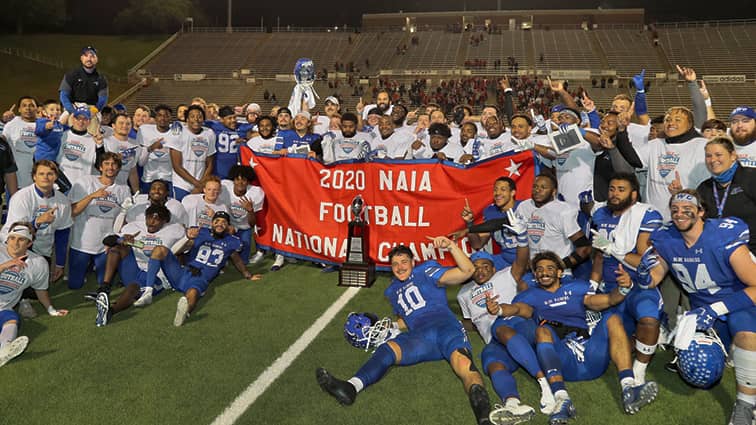 (NAIA photo)
Former Caldwell County Tiger Jaylen Boyd is now a national champion.
Boyd's Lindsey Wilson College football team captured the NAIA national championship Monday night in Grambling, Louisiana, by routing Northwestern of Iowa 45-13 in the title tilt.
It is the first national football championship for the Blue Raiders.
Boyd did not find the end zone in the contest, but he did carry the ball 16 times for 33 yards while also catching four passes for 50 yards.
Lindsey Wilson ends the season with an 11-0 record and most of those games were not close.
In the NAIA championship game, Lindsey Wilson never trailed, going up 7-0 after one quarter and taking a 17-7 lead to halftime. The Blue Raiders outscored the Red Raiders 28-6 in the second half.
Boyd is eligible to return to Lindsey Wilson for one more season on the gridiron this fall.