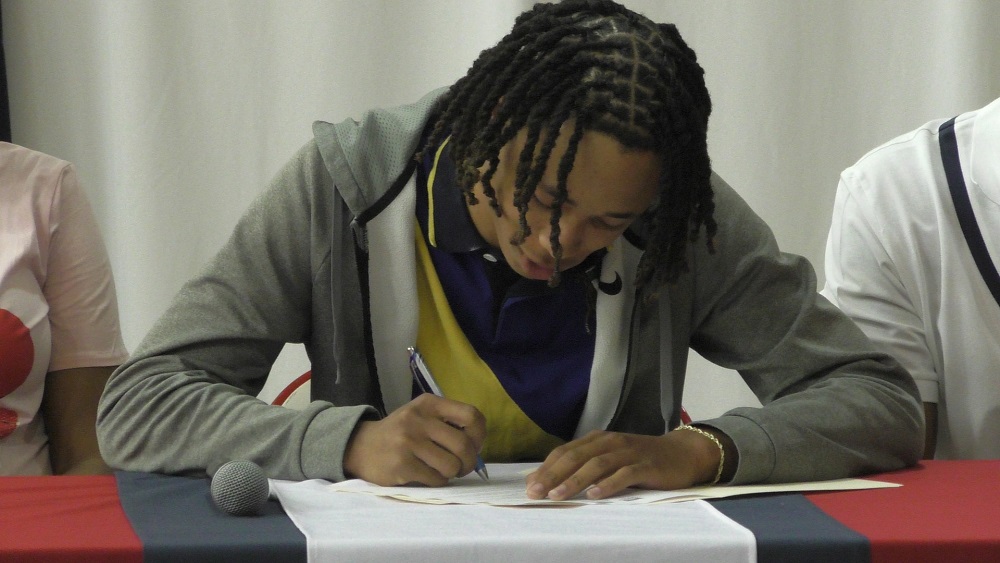 A former Christian County football player made his college plans official on Wednesday in a ceremony at the school, with Lionel Watkins, II putting his name on the dotted line to play at and attend Thomas More University in Crestview Hills, KY.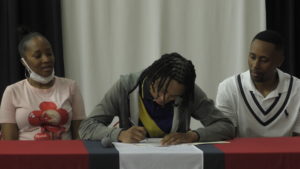 Watkins, a defensive back, had an interception and 21 return yards as a senior for the 1-5 Colonels.  He joins a Saints program coming off a 2-5 season that ended with a 20-17 overtime loss to Cumberlands (KY).  Thomas More competes at the NAIA level in the Mid-South Conference.
After revealing his choice to family and friends, Watkins talked about what led him to choose the Saints.