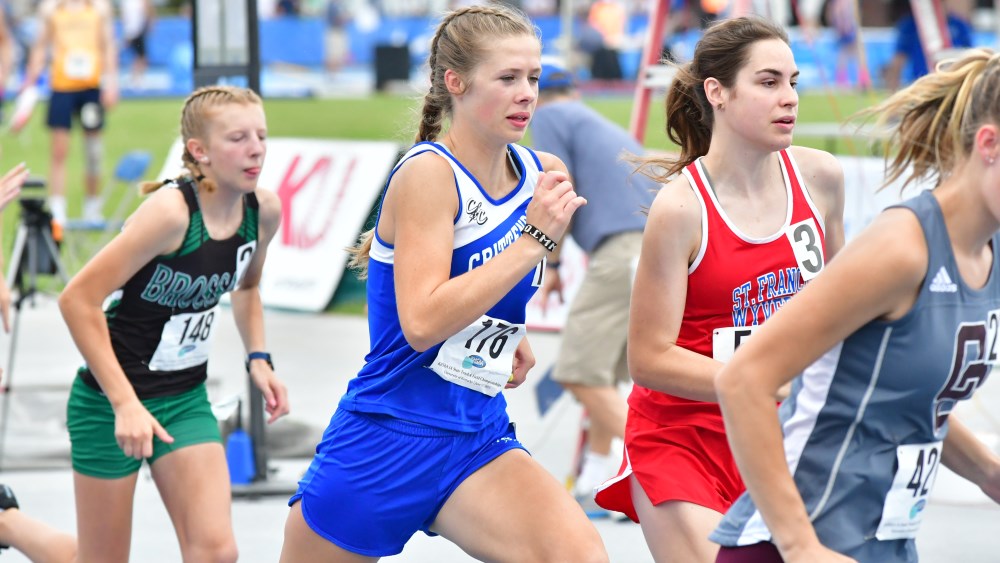 Kate Keller closed out her stellar high school track and cross country career with a trip to the medal podium at Thursday's Class 1A State Track and Field Meet at the University of Kentucky.
Keller, who plans to run distance at Kentucky Wesleyan, finished fifth in the 1600-meter run in a school-record time of 5:27.91.
She also established a school record in the 800-meter run, becoming the first Crittenden County girls' runner to drop below 2:30 with a time of 2:29.77.  Her finish was good for ninth place in the race.
Her trip to the state meet culminated a week that saw her named the Midway University/KHSAA Girls' Track and Field Student-Athlete of the Year.