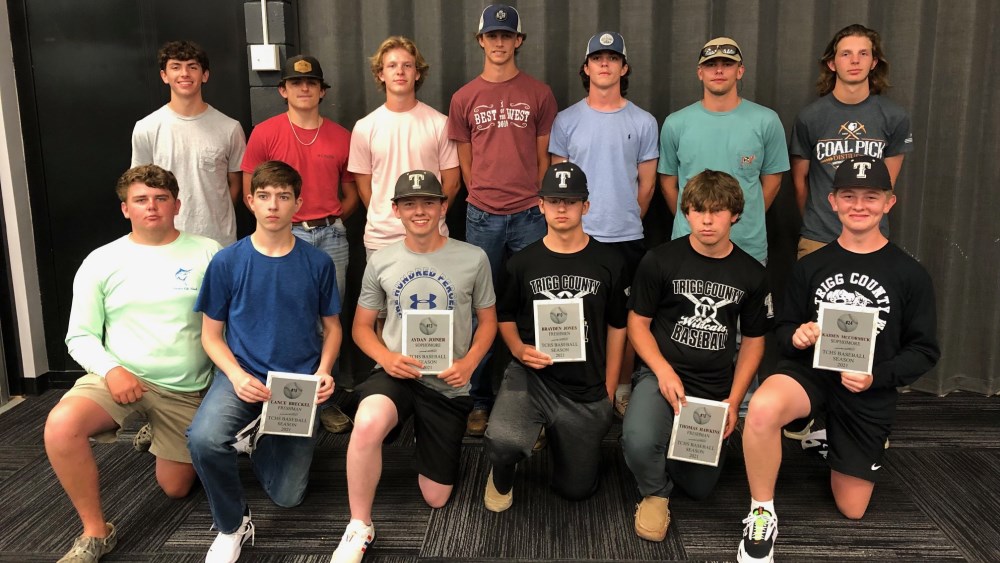 The Trigg County High School baseball program honored the 2021 baseball team and the 2020 seniors at its annual postseason banquet Monday at the school.
2021 seniors in attendance honored were Joe Peca, Bryce Cunningham, and Trey Carr.
Seniors members of Trigg County's unbeaten 2020 team were also recognized. They were Arlon Butts, Keegan Slone, Hayden Cunningham, and C.J. Ahart.
In addition, Butts received the 2020 Steven Wallace Award for his work ethic, hustle, and leadership.  The 2021 Steven Wallace Award went to Trey Carr.
2021 Trigg County High School Baseball Banquet