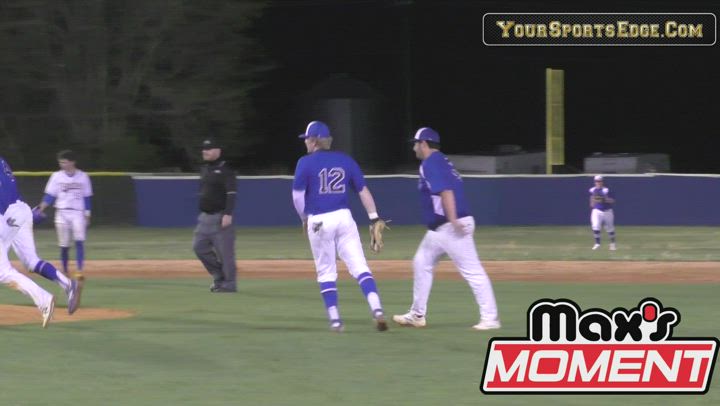 We have now entered the top 10 of the most viewed Max's Moments for 2020-21. These are the ones you liked, shared, and eventually clicked on and watched the most. If you missed 11-20, you can visit the links below to watch them.
At No. 10, Tyler Boone ended the Crittenden County Rockets' All A Classic regional championship in style Thursday night.
A diving grab to end the game robbed Caldwell County's Brady Holeman of a base hit and preserved the Rockets' shutout in a 10-0 victory in this Max's Moment from April 16.
Watch the Top 20 Max's Moments from 2020-21
No. 20 – Cathryn Brown Soars With the Eagle
No. 19 – Todd County Central Turns the Triple Play
No. 18 – Lyon County Lady Lyons Win All-A State Softball Title
No. 17 – Duncan's Electric Lap Fuels Blazers' 4×400 Win
No. 16 – Livingston Central Turns Two for Trip to District Title Game
No. 15 – Madisonville's Amari Lovan Goes Coast to Coast in OT
No. 14 – Hoptown's Reece Jesse Finishes Strong
No. 13 – Orrin Scott Takes the Kick to the House
No. 12 – Olivia Noffsinger Buries the Half-Court Shot Ahead of the Buzzer
No. 11 – Amani McGee With the Championship Basket