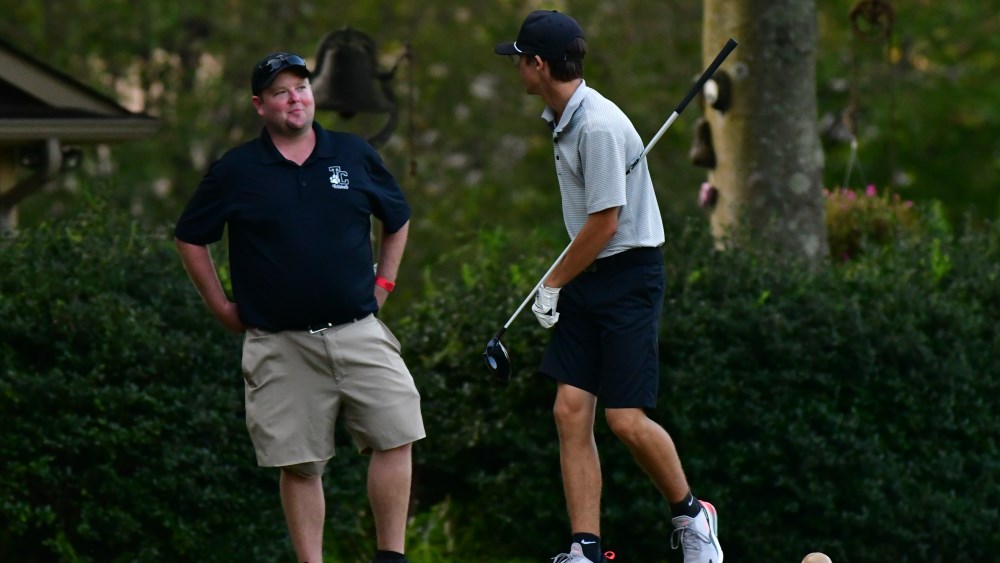 A pair of Trigg County golfers making their first appearance at the KHSAA Boys' State Golf Tournament missed the cut after the first round Friday at the Bowling Green Country Club.
Haydon Reynolds shot a 15-over-par 87 and Ty Butts shot a 17-over-par 89 in the first round. The cut to make Saturday's second round was nine over par.
Reynolds began his day on the back nine of the course where he shot a 47. He got better after making the turn and came in with a four-over-par 40. His round included two birdies, and he shot even par over his final five holes.
Butts also began his day on the back nine where he shot a 46. He improved over his final nine holes but could not manage to card a birdie and came in with a 43.
Matthew Troutman of the Christian Academy-Louisville won the individual title at five-under-par. He was the only golfer in the field to shoot in the red.
Reynolds and Butts' appearance at the state tournament marks the first time since 2005 that Trigg County sent more than one golfer to the state tournament. That year, Trigg County finished as region runner up and sent a full team. However, the KHSAA has since modified who qualifies for the state tournament, and only the region champion now advances.

Trigg Golfers at 2021 Boys' State Tournament