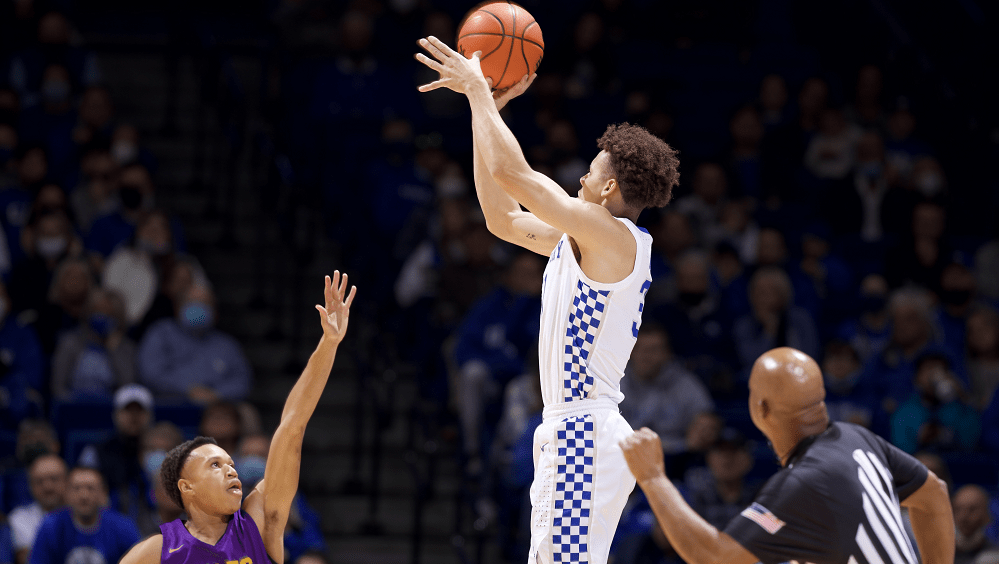 Kellan Grady is thankful to be playing at Kentucky. (UK Athletics Photo)
Today is Thanksgiving and that means different things to different people. Kentucky senior guard Kellan Grady, a Davidson graduate transfer, has a little different perspective than his teammates. He's 24 years old — so old that other players jokingly call him "granddad" and consider him a "very old soul."
He also has scored over 2,000 collegiate points and came to Kentucky hoping to have a chance to win a national championship.
So what is he thankful for this Thanksgiving?
"I'm not sure there's a short answer for that. I'm incredibly thankful to be at the University of Kentucky to play on a team that is just filled with great teammates and high-quality guys," Grady said after scoring 14 points in Monday's win over Albany.
"Being able to play for a coach that's invested in every player and wants to add value and help us win and know us on a more personal level. I'm thankful to have gotten a college degree and being able to come here and play."
"I am thankful for my family and my friends. I guess good health as well, though I take that for granted."