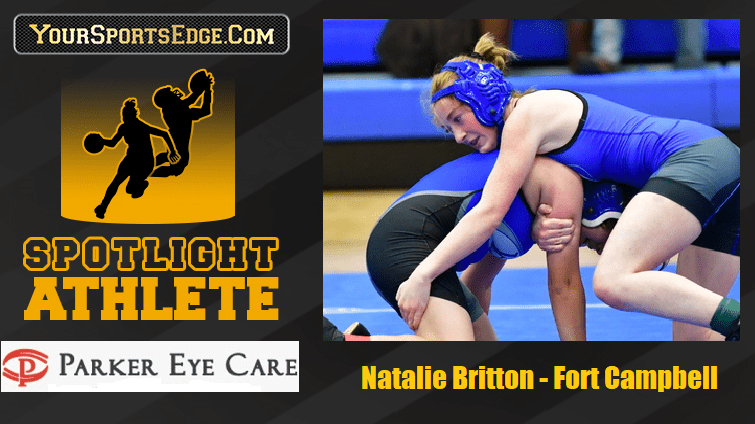 Like many high school athletes, Natalie Britton is looking to put COVID-19 obstacles behind her as she prepares for her senior season on the wrestling mat.
Britton is part of the girls' wrestling team at Fort Campbell that was ranked fifth in the state before a 2020-21 season that never happened. Contact sports at Fort Campbell and Fort Knox were put on hold by the DoDEA due to COVID-19 concerns.
Britton finished in sixth place in the 138-pound class at the state meet as a sophomore.  She won three of her first four matches but lost to Central's Jamie Stallings in the fifth-place match.
She entered the 2020 season ranked sixth in the state preseason rankings but never got a chance to showcase her skills due to the canceled season.
Britton will move up to the 144-pound class where she wrestled in April at the National High School Coaches Association Nationals in Virginia Beach, Virginia. She is hoping that experience, as well as extra work in the weight room, will mean a trip to the medal podium at the girls' state meet next year.