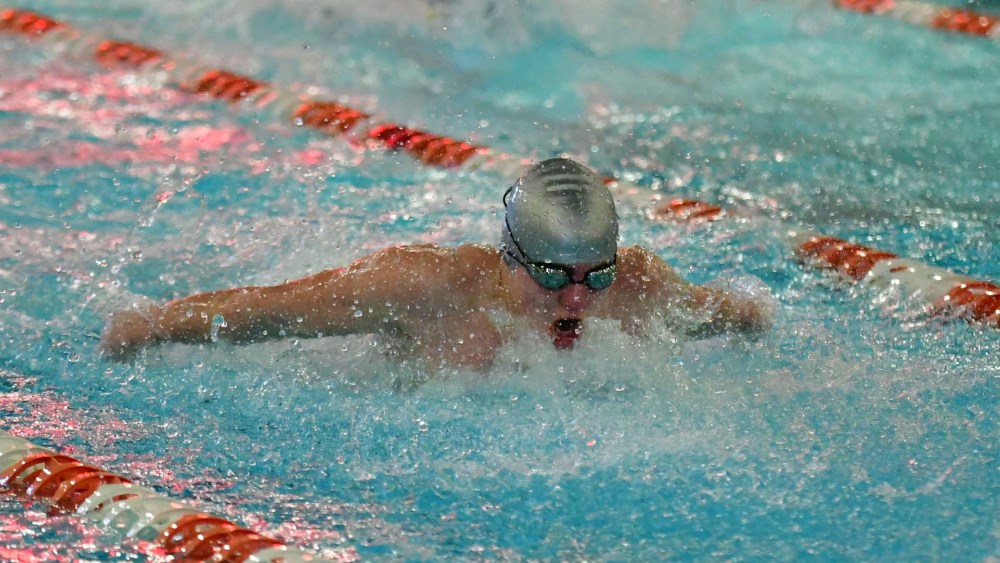 Fort Campbell finished fifth at Sunday's Region I Swim Meet and saw what is likely the school's first individual and relay region champions in the pool.
Eugene Joo won the 100-yard breaststroke in a time of 1:07.26.  He automatically qualifies for the state swim meet later this month.  Joo was also third in the 200-yard IM in a time of 2:18.57.
First and second place finishers automatically qualify for the KHSAA Boys' State Swimming Championships presented by UK HealthCare on February 18 at the University of Kentucky. The next 22 fastest times statewide will also qualify.
Brody Sharp was fourth in the 50-yard free in a time of 24.97 and was fourth in the 100-yard free in 57.22 seconds.
Jonah Weisbrich was fifth in the 50-yard free (25.66) and fifth in the 100-yard free (57.55)
Caleb Johnson was sixth in the 200-yard freestyle (2:38.31)
Almario Guerrero was seventh in the 100-yard backstroke (1:22.90) and was 17th in the 50-yard free (32.58)
The 200-yard medley relay team of Brody Sharp, Eugene Joo, Jonah Weisbrich, and Caleb Johnson won in a time of 1:53.89, edging second place Murray by .18 seconds and dropping .75 seconds from their season-best.
The foursome finished third in the 200-yard freestyle relay in a time of 1:44.28.
Fort Campbell finished in fifth place with 191 points – the school's second straight top-five finish at region.  Murray won the region title with 381 points.
Sunday's region meet at the Rick Cohn Aquatic Center was delayed two days due to the winter weather that left many roads in western Kentucky ice-covered. Because of the delay, the preliminary round was scratched and Sunday's event was a timed final.