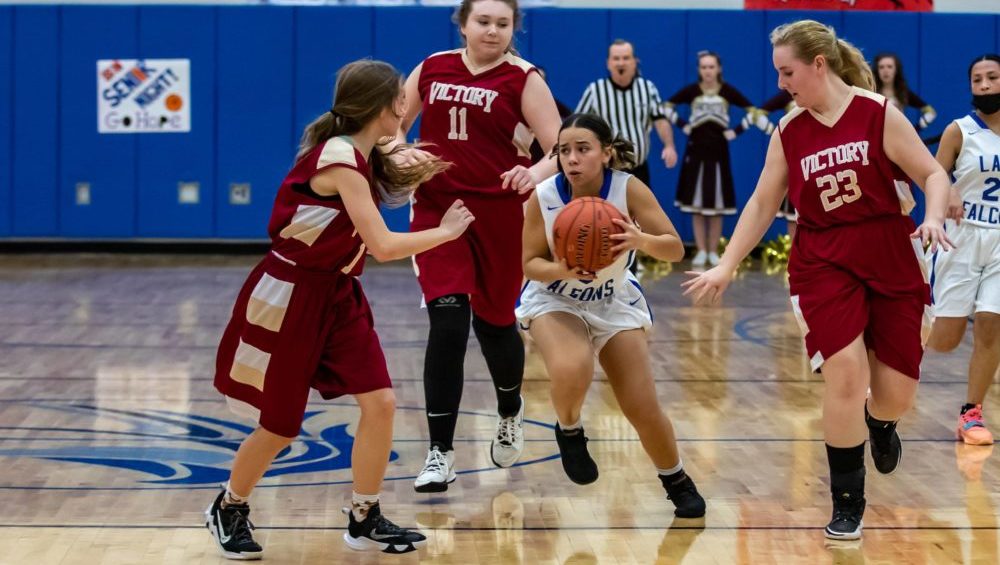 After falling behind early, the Fort Campbell Lady Falcons could never quite get over the hump Friday night. Looking for their second win of the season, the Lady Falcons were upended by Victory Baptist 51-44 on Senior Night on post.
Victory limited the Lady Falcons to just a pair of field goals in the opening quarter as they took an 8-4 lead. The Fort Campbell offense was able to get some things going in the second quarter, but the lead would not change as the Lady Falcons still trailed by four at 18-14 at the half.
With Marlie Fanning and Rosella Rajj leading the way, Fort Campbell would cut the lead to two going into the final quarter. Fanning and Rajj combined to score 11 points in the third as the Lady Falcons cut the Victory lead to 28-26 going into the final eight minutes of the game.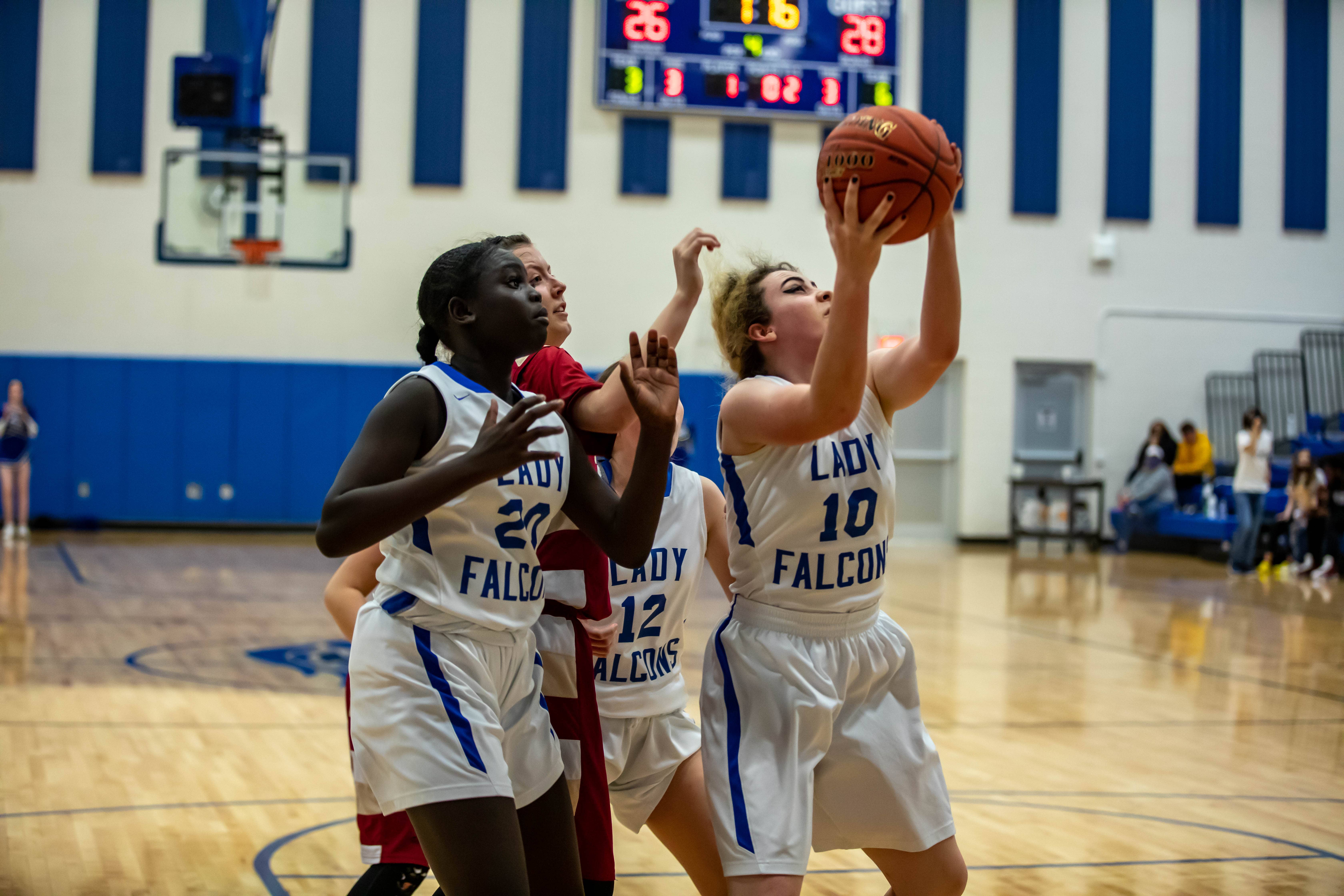 The visitors were then able to hold the Lady Falcons at bay and secure the win by knocking down 16 of 22 free throws in the fourth quarter.
Marlie Fanning had one of her best performances of the season, finishing with 18 points. Kayla Prince added seven points for the Lady Falcons.
Victory's Ashley Prater topped all scorers with 28 points, including going 11 of 14 at the line in the final quarter. Jalyn Sanders chipped in with 10 points. Noella Price finished with 9.
Fort Campbell drops to 1-16 on the year. The Lady Falcons will return the trip to Victory Baptist Tuesday night.
VBA   —   8     10     10     23  –  51
FCHS —  4     10     12     18   –  44
Victory Baptist – Prater 28, Sanders 10, Price 9, Jennings 3, Pafford 1
Fort Campbell (1-16) – Fanning 18, Prince 7, Scott 5, Rajj 5, Balzeski 4, Cruz 3, Cogan 2