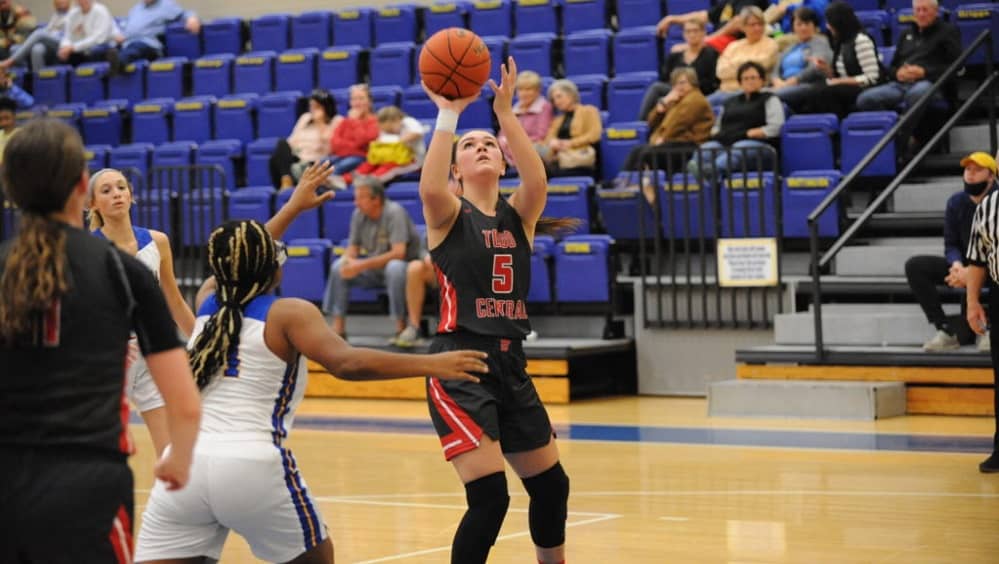 If the Todd County Central girls' basketball team is going to extend its postseason past the opening game of the 13th-District tournament for the first time in three seasons, the Lady Rebels will need to knock off the top team in the 4th Region.
Top-seeded and defending champion Franklin-Simpson awaits in Monday's opener, coming off victories in both meetings with the Lady Rebels this season.  The difference was 13 points in Elkton on January 24, and 24 points five days later in Franklin.
Alexis Taylor is the only Lady Rebel to average double-digit points with just over 11 per game.  She also pulled down almost eight rebounds per contest.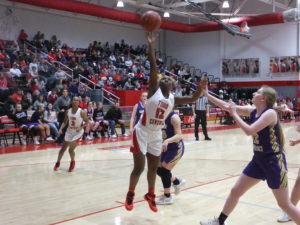 Abby Williams put up just a shade under 10 points per outing and chipped in five rebounds.  Lucy Chester chased down a team-high 9.5 rebounds and scored eight a game, with Jamaia Coleman adding almost seven points.  Ciara Collins serves as the Lady Rebels' primary ball-handler.
Todd Central shot 32% from the field and 23% from behind the arc, led by Williams and Coleman with 17 3-point makes each.  The Lady Rebels scored at a 55% clip from the free-throw line.
Alera Barbee leads Franklin-Simpson (20-3, 7-0) in both points and rebounds with 17 and 6.5 per game.  Hadley Turner is second with 8.4 points and six rebounds, and Malyea Partinger scored almost eight points per outing.  Katelyn McAlister added seven points and connected on a team-high 43 3-pointers.
The Lady Wildcats knocked down 37% of their shots this season and shot 54% from the charity stripe.
On the other side of the bracket, 2nd-seeded Logan County faces off with Russellville.  The teams split their regular-season meetings, with the games decided by a total of eight points.
Logan County finished the regular season at 21-11, 4-3 in district play.  Russellville enters the postseason at 8-14, 2-6 against district competition.