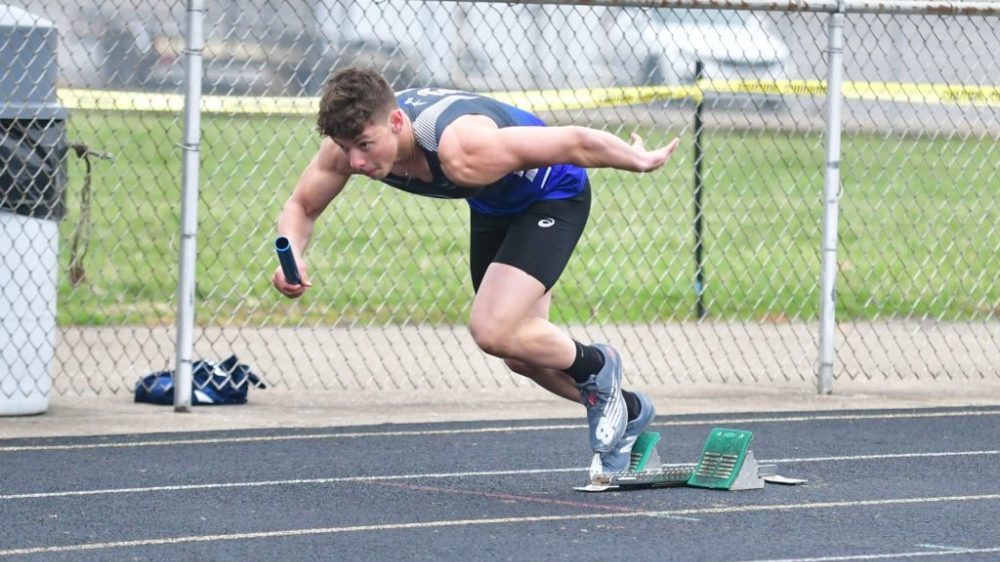 YSE File Photo
The Fort Campbell Falcons used solid finishes in a long list of events to rack up enough points to take a Top 5 finish over the weekend at the Paducah Tilghman Invitational. The Falcon total of 97 points was good enough for third place overall, behind Paducah Tilghman and McCracken County.
Fort Campbell had one first-place finish in the meet. Mateo Cerritos Gatto ran a 51.69 in the Boys 400 Meter Run which put him at the top of the list in the race.
The Falcons added 22 other Top 10 finishes to the day.
Top 10 finishes for the Falcons were:
Boys 100 Meter Dash
Niklan Sujanani – 2nd Place
Boys 200 Meter Dash
Logan Sharp – 9th Place
Boys 400 Meter Run
Ian Rasario – 9th Place
Boys 800 Meter Run
William Lubas – 2nd Place
Boys 1600 Meter Run
William Lubas – 2nd Place
Joshua Blanton – 7th Place
Boys 3200 Meter Run
Joshua Blanton – 4th Place
Boys 110 Meter Hurdles
Niklas Sujanani – 4th Place
Darrion Hutson – 6th Place
Seth Puraty – 9th Place
Boys 300 Meter Hurdles
Samuel Atoubi – 7th Place
Ian Rasario – 10th Place
Boys 4×100 Meter Relay
Fort Campbell 'A' – 5th Place – Mateo Cerritos Gatto, Cruzy Cruz, Leon King, Niklas Sujanani
Boys 4×100 Meter Relay
Fort Campbell 'A' – 5th Place – Mateo Cerritos Gatto, Cruzy Cruz, Leon King, Niklas Sujanani
Boys 4×800 Meter Relay
Fort Campbell 'A' – 2nd Place – Joshua Blanton, William Lubasa, Amari Waddy, Aidan Lindemen
Boys High Jump
Xezavier Westbrook – 5th Place
Boys Pole Vault
John Montalvo – 5th Place
Dominic Medrano – 6th Place
Boys Long Jump
Logan Sharp – 6th Place
Boys Triple Jump
John Montalvo – 8th Place
Boys Shot Put
Kendall Reed – 6th Place
Boys Discus Throw
Lyndell Smith – 6th Place