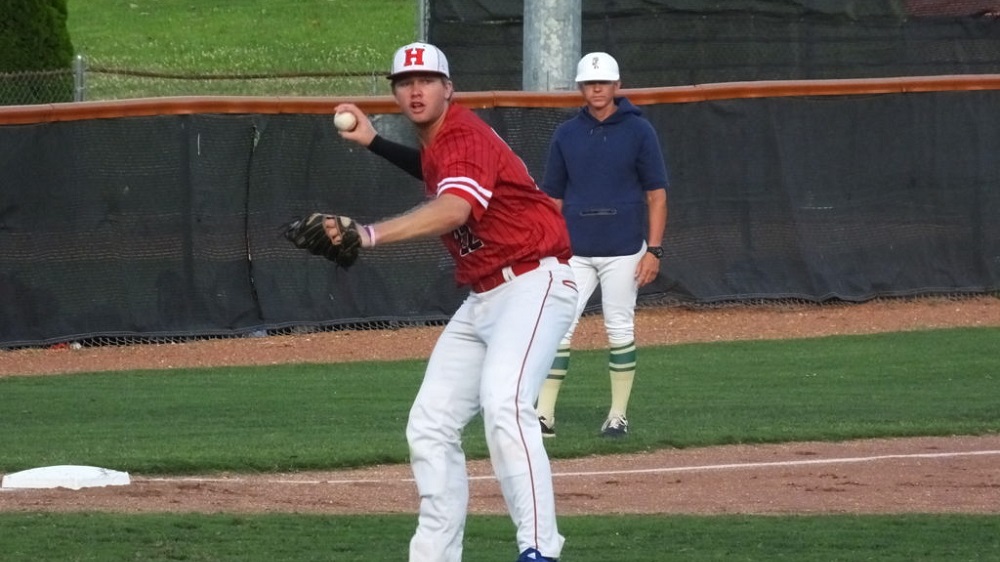 With a three-run lead in the bottom of the 9th on Thursday night at Muhlenberg County, the Hoptown Hoppers were poised to pick up their 5th-straight win and improve to 6-1.  However, a late Stallions' comeback, capped by a walk-off grand slam, tripped the Hoppers in a 7-5 defeat.
The Hoppers jumped in front 2-0 on Louis Vergara-Schoonewolf's RBI double in the top of the 4th and added another run on Ren Tachioka's run-scoring single in the 5th.
Hoptown starting pitcher Luke Grenier worked the first five frames, scattering three hits with two walks and nine strikeouts and allowing an unearned run in the bottom of the 5th.
Two runs in the top of the 7th put the Hoppers up 5-1, with Joshua Rodriguez coming home on an error and Drew Donaldson driving in a run with a single.
Former Hopkinsville Tiger Jacob Dilday took the mound in the bottom of the 9th to nail down the victory, but he gave way with the bases loaded and two outs.  Blake Sarjent walked the first batter he faced to cut the lead to two before pinch hitter Garrett Dennis drilled a 1-0 pitch over the left-field fence to give the Stallions the win.
Tachioka and Vergara-Schoonewolf each had two hits and an RBI to lead the Hoppers.  Chase Harlan worked three innings in relief of Genier, yielding an earned run on two hits with a walk and six strikeouts.
Kail Hill and Noah Phillips finished with two hits each for the Stallions, and Tim Gooden earned the win on the mound with four strikeouts over two innings.
The Hoppers are back on the road on Friday when they head to Drakes Creek Park to face Full Count Rhythm.