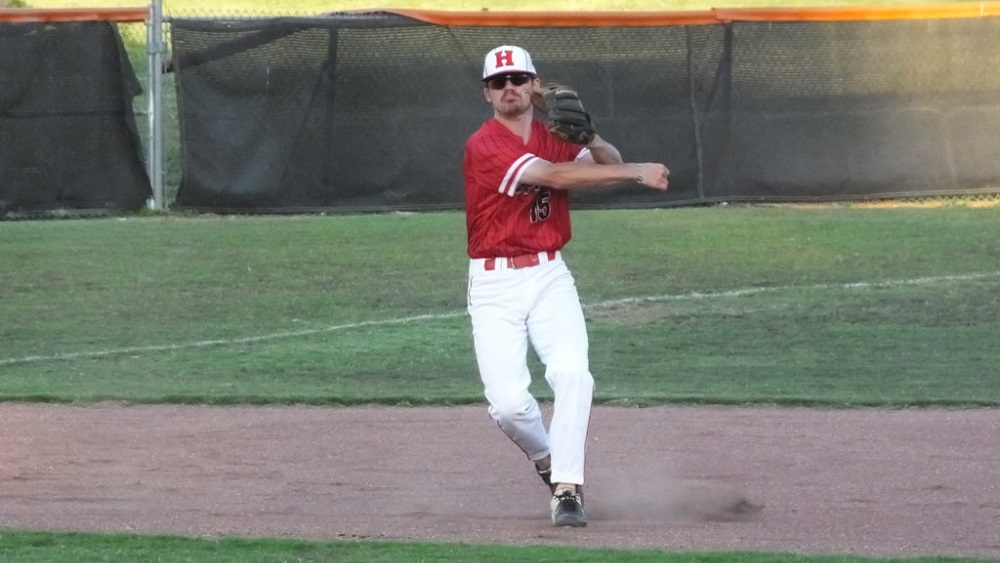 An early lead evaporated and a late rally fell short on Thursday as the Hoptown Hoppers dropped their fourth straight with a 12-9 setback at the Fulton Railroaders.  The two teams are scheduled to do it all again in Hopkinsville on Friday.
With the game tied at 1-1 in the top of the 2nd, the Hoppers surged in front on a pair of home runs.  Ron Brown hit a solo shot, and Sean Sullivan followed with a two-run bomb for a 4-1 Hoptown advantage.
After the Railroaders tied the game on Ryan Callahan's three-run homer in the bottom of the 3rd, they took control with five runs on three RBI singles in the 5th.
Josh Rodriguez continued the home run parade with a three-run job to cut the lead to two and give the Hoppers some life in the 7th.  However, Fulton answered in kind on Brooks Cooner's blast over the right-field fence to restore the four-run cushion.
Down to their final out, the Hoppers' Ren Tachioka singled to start a rally.  Rodriguez followed with an RBI double, and Hunter Hyden traded places with him to cut it to three.  But a strikeout ended the threat, leaving the Hoppers four games back of 1st-place Franklin in the South Division.
Hoptown starter Garrett Blevins worked the first five frames, allowing nine earned runs on 12 hits with four walks and five strikeouts.
Rodriguez finished 3/5 with four RBI to lead the Hoppers, and Sullivan had two hits and drove in two runs.
CJ Lofton earned the win on the mound for the Railroaders.  He pitched six and two-thirds and gave up six runs, five earned, on five hits with eight strikeouts.
Brady Holloway was 3/5 for Fulton, Callahan had two hits and three RBI, and Braxton Baird hit safely twice.