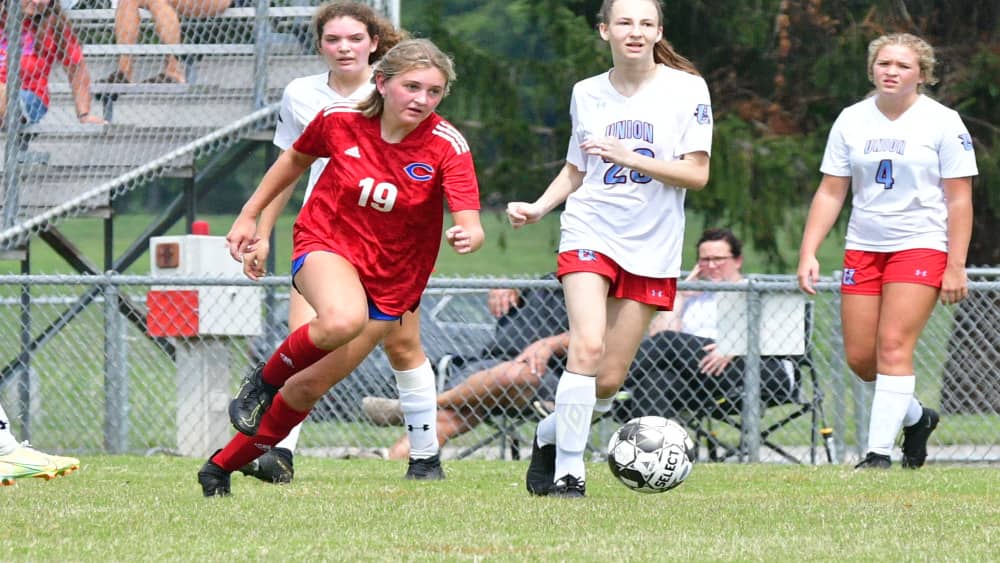 When Macy Bush went down with an ankle injury in the first half of Christian County's Saturday soccer match with Union County, Hannah Ambrose looked around for a sub. One was hurt. The other is recovering from an ACL injury. Those were her options.
With several players missing the contest due to sickness, injuries, and other reasons, the Lady Colonels played short-handed for a half and dug deep to net a 2-0 win at the Stadium of Champions.
Bush was able to score the game's first goal in the 28th minute before leaving with a turned ankle. Jazzy Larkins was moved back to help with defense in the second half and Addie Piatt was moved up from defense to play forward.
Piatt banged home a penalty kick in the second half to round out the Lady Colonel scoring. Christian County outshot Union 12-3 as they picked up their fourth straight win in the series.
Ambrose is hopeful some of the starters will return to the lineup soon, but it's still a waiting game. The Lady Colonels (1-3) will host Lyon County Tuesday.