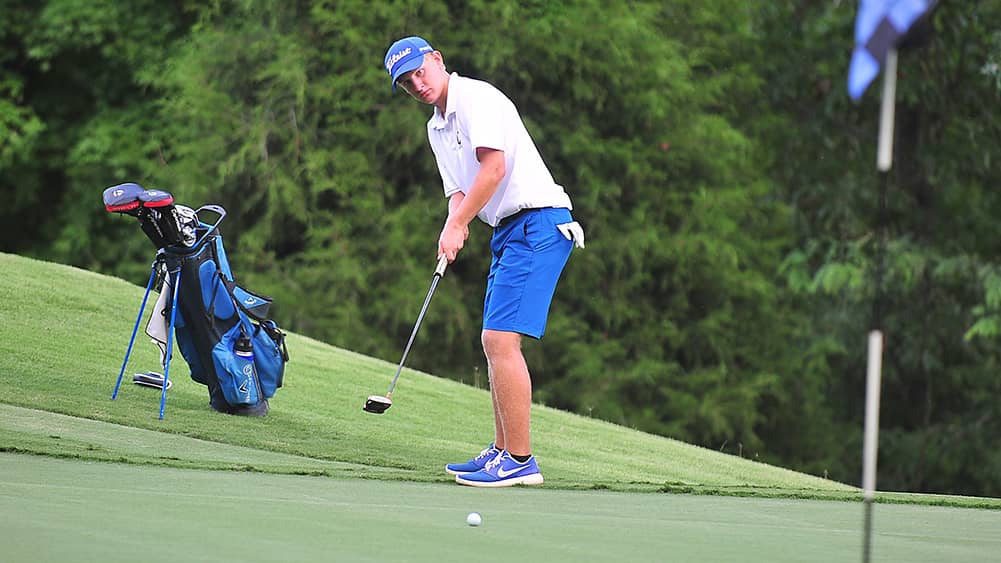 Caldwell County's golfers won a three-team match at the Cullan at Mineral Mound State Park on Thursday, defeating Lyon County and Christian Fellowship School.
The Tigers shot a 163 while Lyon placed second with a 180.
Caldwell's Collin Whittington and Austin Crick tied for the low round with a 1-over-par 37 but Whittington was declared medalist on a scorecard playoff.
Travis Perry of Lyon was third with a 39.
Christian Fellowship's Hayden Engler was next at 41.
Other scores for Caldwell included a 44 for Ryan Hammett, 45 for Camden McGregor and 46 for Carter Whittington. Cannon Littlejohn, Cole Wyatt and Scott Cortner each shot 50 on the front nine of the Mineral Mound course.
Other results for Lyon included 46s for Luke Burchett and Brady Shoulders, 49 for Colton Gobin, 50 for Grant Wiggins and 51 for Jack Reddick.
Other scores for CFS included 44 for Andrew Dunning and 47 for Brady Fletcher.