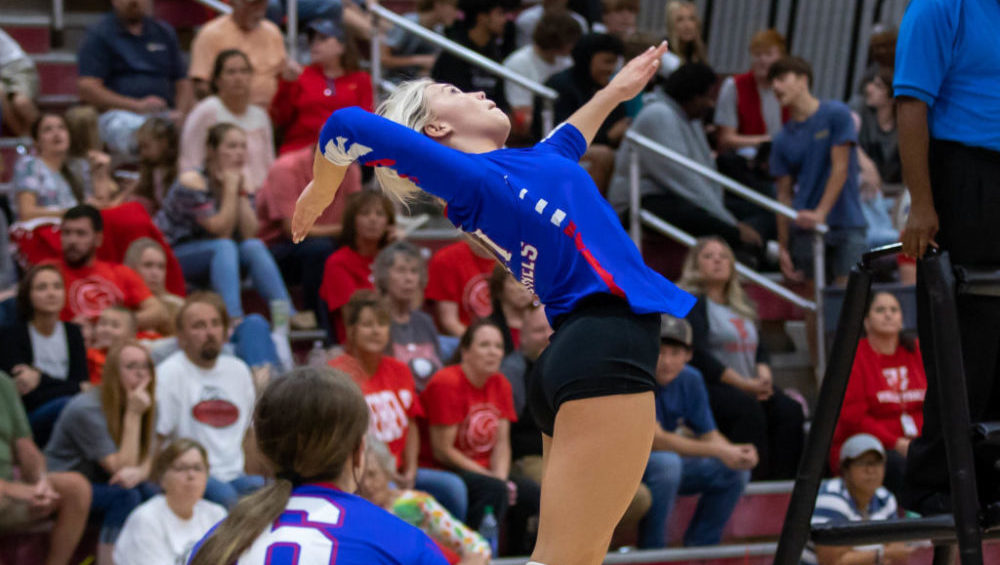 YSE File Photo
The Christian County Lady Colonels took a big step towards locking up the #2 seed in the 8th District tournament Tuesday night. The Colonels traveled to Fort Campbell and came away with a 3-1 win over the Lady Falcons.
The Lady Colonels took the opening set in a fairly tight battle 25-21. Christian County won the second set a bit more comfortably, 25-17 to go up two sets to none in the match.
Fort Campbell got back into the match in the third set, with the Lady Falcons winning the set 25-14.
However, the fourth set was all Christian County, as the Lady Colonels took the set 25-10 to close out the match at three sets to one.
Another big night for Skylar Kirby, who finished with 10 kills, 7 assists, and one block. Hailey Sparks added ten assists, seven kills, five digs, and one assist.
Peyton Owens was superb at setting the table for her teammates. She finished the night with 22 assists and she added two kills.
Rylee Ownes was solid across the board with 8 digs, 3 kills, one ace, and one assist.
Christian County improves to 4-14 with the win. The Lady Colonels go across town to Heritage Christian Thursday night.
Fort Campbell drops to 4-7. The Lady Falcons go to Hopkins Central Thursday night.