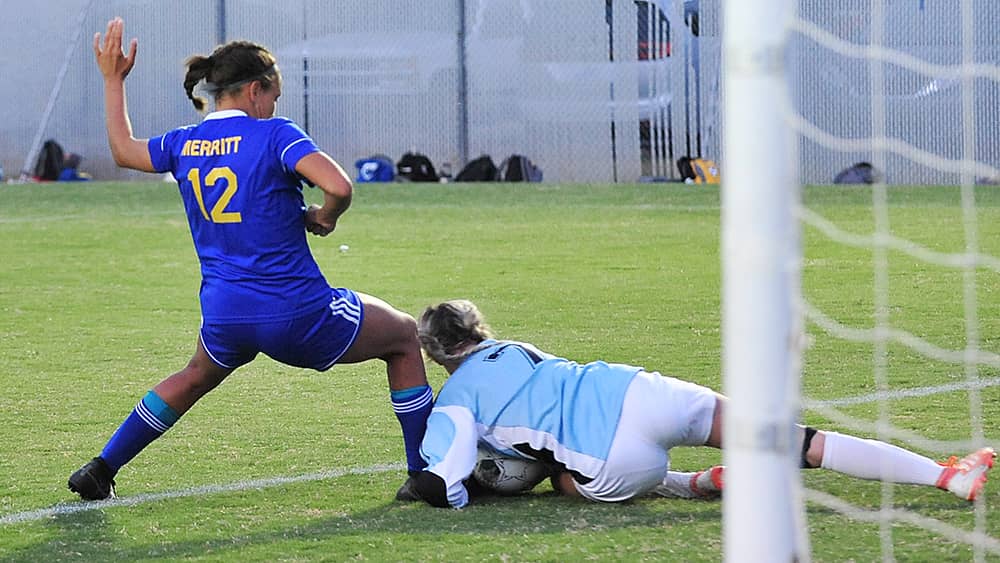 The Caldwell County Lady Tiger soccer team played Paducah St. Mary to a 1-1 draw Thursday night at Butler Stadium in Princeton.
All of the scoring came during a 5-minute stretch early in the second half.
Maddy Hatton scored off a cross in front of the net for St. Mary in the 42nd minute.
Caldwell answered in the 46th minute when Aliya Towns lifted a shot over the Lady Viking goalkeeper and into the far side of the net to make it a 1-1 contest.
Tallie Branch picked up the assist on the play after flicking a throw-in from Keegan Miller ahead to Towns.
Caldwell held an 18-14 advantage in shots.
The Lady Tigers are now 9-4-3 this season.
St. Mary is 6-5-1.