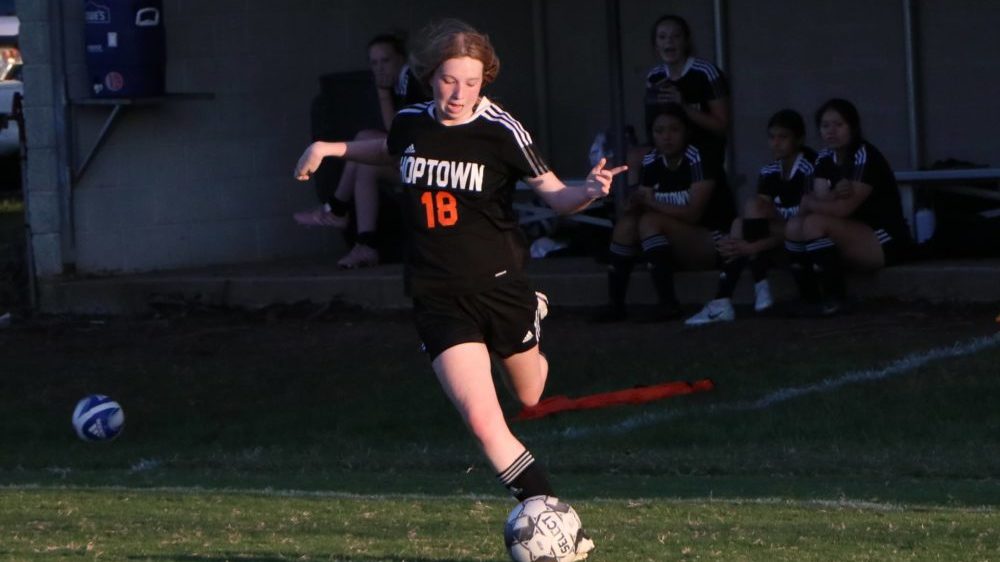 YSE File Photo
While they did not come away with the win, the Hopkinsville Lady Tigers gave one of their best performances of the season Thursday night. The Lady Tigers went on the road and came away with a 2-2 draw against Muhlenberg County.
The Lady Mustangs had entered the night on a seven-match winning streak and had the 4th highest RPI ranking in the 3rd Region.
Taryn Underwood led the way for Hopkinsville with a pair of goals. Jada Ashberry assisted on one of the two scores. Kendall Mayes had a solid night in the net for the Lady Tigers.
The Mustangs' Jenny Nilsen scored both goals for Muhlenberg County.
Their keeper came up big against the Lady Tigers as Kindell Divine finished the night with 12 big saves.
Hopkinsville now stands at 3-9-2 for the season. The Lady Tigers will open the final week of the regular season on the road at Trigg County Monday night.