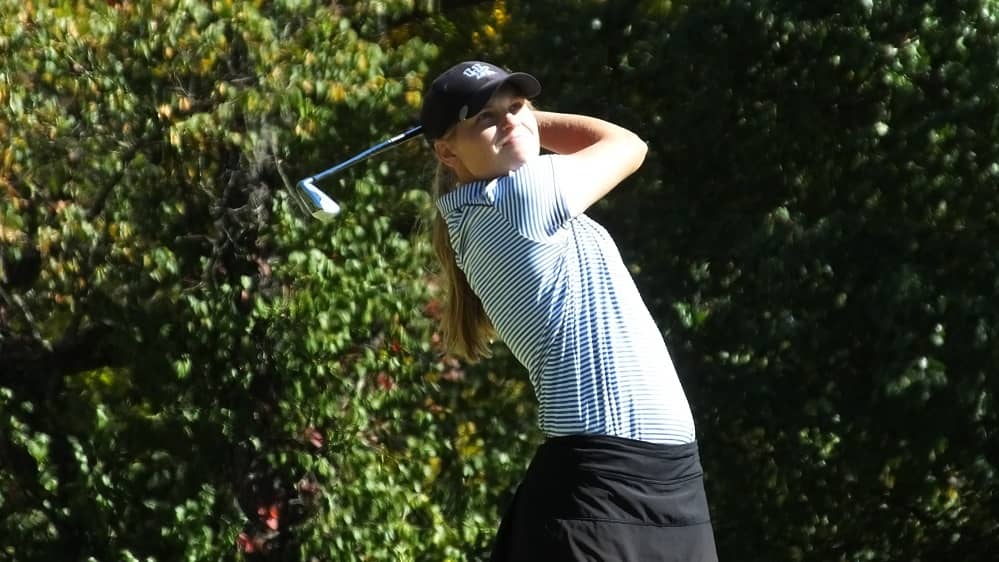 With her senior season in the books, postseason accolades are coming in for Lyon County senior golfer Cathryn Brown. Brown, who finished as runner-up at this year's girls' state golf tournament was among those named to the Girls' All-State Golf First Team by the Kentucky Golf Coaches Association.
Brown accumulated 1135 points during the season to attain First Team status. The All-State Golf First and Second Teams are chosen by points earned in high school invitationals, KGCA All-State Championships, Regionals, and the KHSAA State Championships.
Other Western Kentucky golfers to receive First Team All-State honors were Ms. Golf winner and state champion Trinity Beth, from Marshall County, and Karra Tucker, from Madisonville-North Hopkins.
Katie Roberts, of Marshall County, was on the Girls All-State Golf Second Team.