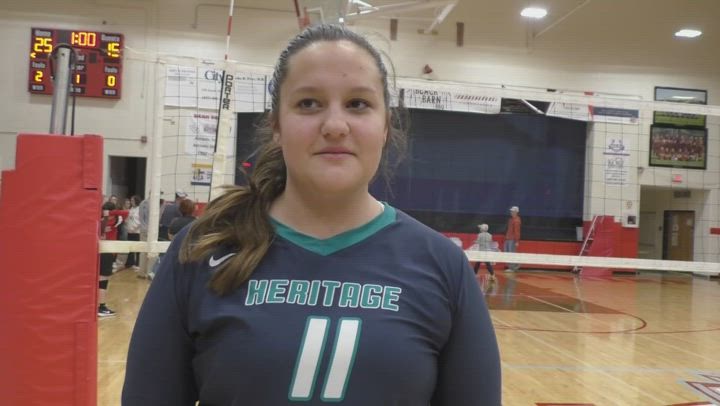 Elle Heltsley wrapped up her Heritage Christian Academy volleyball career with KCAA All-State honors and a trophy for being named the MVP of last week's KCAA state tournament.
It's a journey that has seen Heltsley begin her career under coaches Eldridge Rogers and Brad Boyd and then Grace Stewart for the past two years. When Stewart took maternity leave last month, Heltsley and the Lady Warriors played the postseason with Mallory Dawson at the helm.
In this YSE interview, Heltsley talked about coaches, wins, and just having fun on the floor.