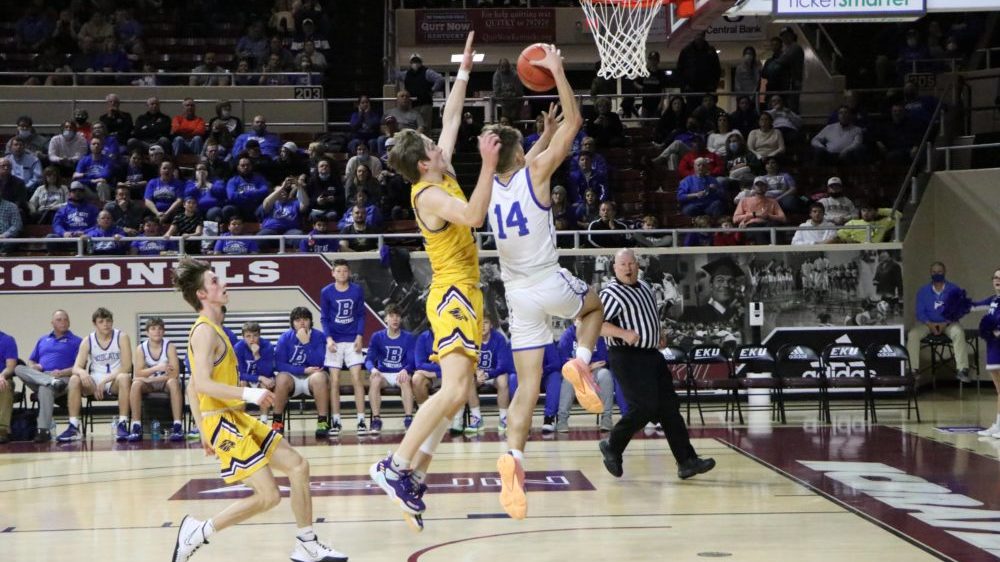 With the start of the new basketball season just a few days away, the regional pairings have been released for the 2023 All A Classic. The boys and girls small school state tournaments are set for January 25-29 at McBrayer Arena in Richmond.
For the 2nd Region girls champion, it will be the final game of the opening round of play and it will be a familiar region on the other end of the sideline. The 2nd Region champion will square off against the winner of the 5th Region in the 9:30pm game Wednesday, January 25.
The same two regions met in the opening round last season with Lyon County knocking off Campbellsville to advance to the quarterfinals.
For the winner of the 4th Region championship, it will be a 6:30pm contest Wednesday evening against the champions from the 3rd Region. Cumberland County won the 4th Region last season and fell in the opening round of the state tournament. Owensboro Catholic took the 3rd Region championship last year and reached the All A title game before falling to Owen County.
On the boys' side of things, the 2nd Region will take on the winner out of the 16th Region at 8:00pm, Thursday, January 26. West Carter has won the last three 16th Region championships. West Carter was knocked out in the first round last year by Todd County Central. Lyon County has won the last two 2nd Region titles. The Lyons were upset in the opening round last year by Breathitt County 62-60.
For the 4th Region winner, it will be the final game Thursday night in the opening round agains the winner out of the 3rd Region. Todd County Central won the 4th Region last season and reached the quarterfinals before being eliminated by Evangel Christian. Owensboro Catholic has won the last six 3rd Region titles. The Aces fell to eventual champion Pikeville in the opening round last year.
CLICK HERE TO SEE THE BOYS' BRACKET