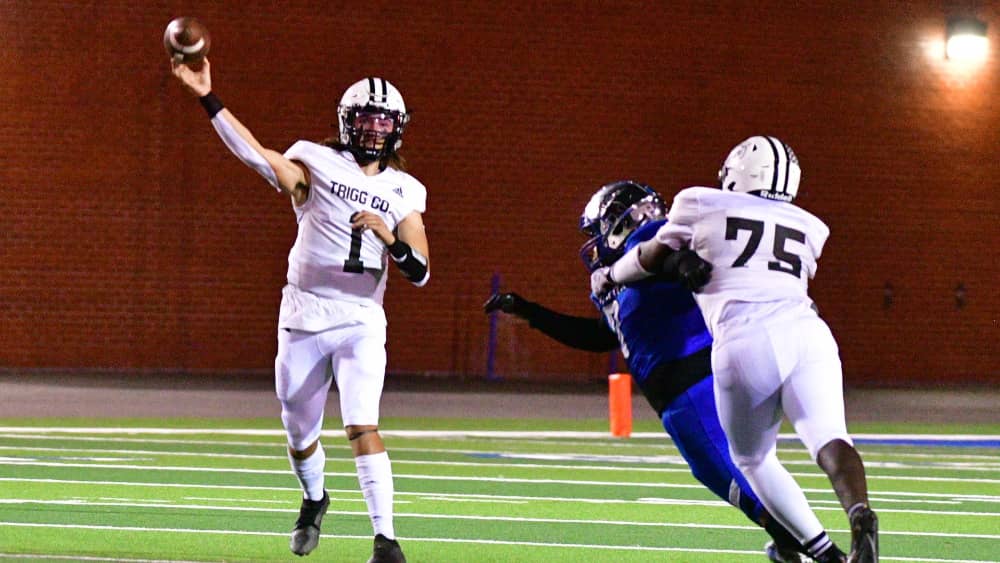 Trigg County quarterback Jacob Wease has been voted the district player of the year for Class 3A District 1 by the Kentucky Football Coaches Association.
Despite missing two full games with a shoulder injury, Wease threw for 2,098 yards during the 2022 season. It was 56 fewer yards than his junior campaign over 11 games.
While Wease fell short of Dan Moser's single-season record of 2,593 yards, he became the first Trigg quarterback with consecutive 2,000-yard passing seasons.
He completed 125-of-216 passes for a career-high 57.8-percent. His 125 completions were one less than last season and are fourth most in a season.
Wease finished his career with 5,839 yards and stands atop Trigg County's all-time passing list.
Earlier in the season, Wease became the school's career touchdown leader. His 62 TDs are six more than Moser's.
Webster County's Zach Lagrange was named the district coach of the year.