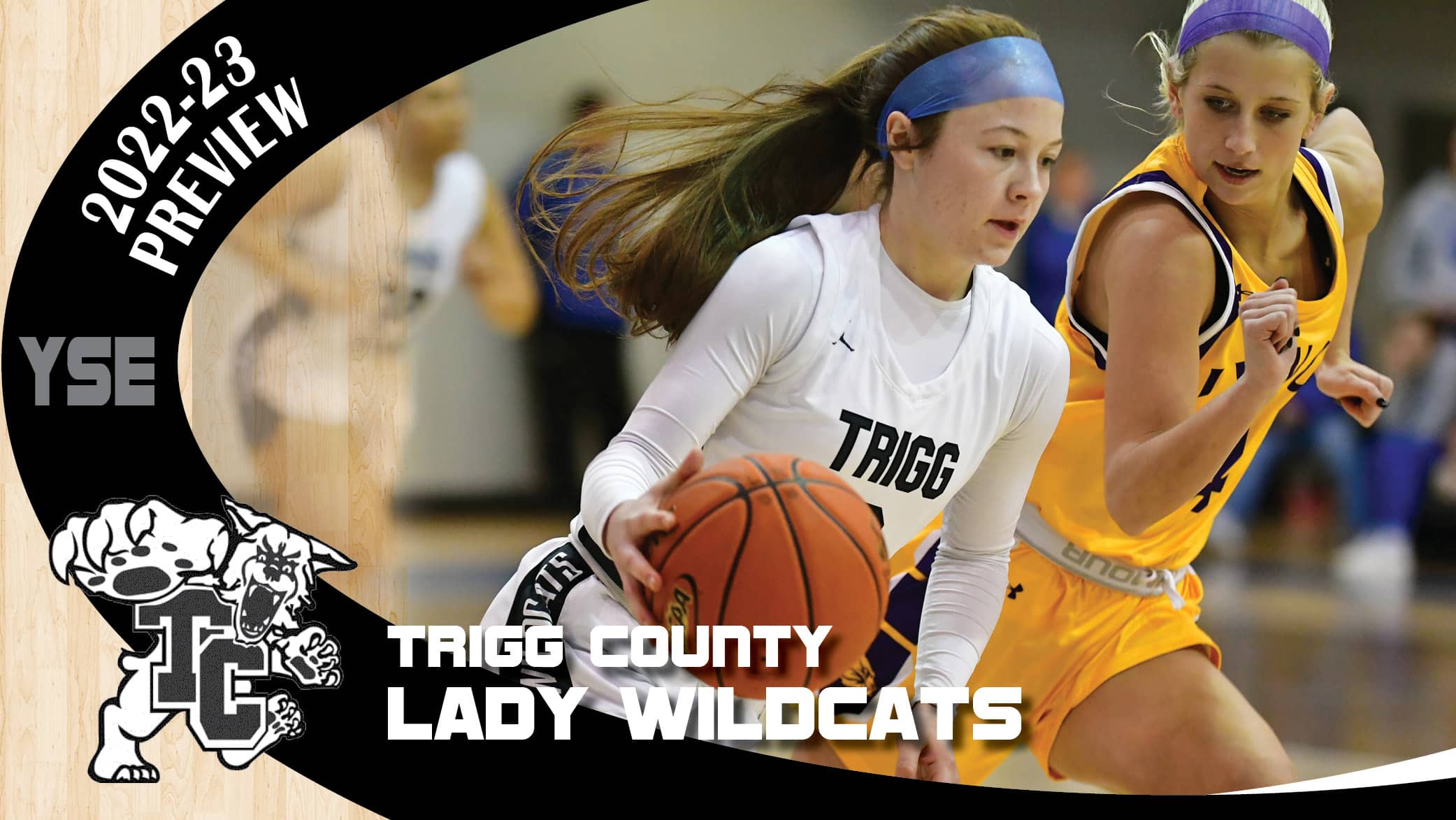 The 2022–23 basketball season will be one of transition for the Trigg County Lady Wildcats in more ways than one.
Trigg County was already going to have to deal with the loss of 1000-point scorer Marleigh Reynolds, who graduated after scoring 18 points and grabbing 11 rebounds a game last year for the 16-13 Lady Wildcats.
However, the team was surprised when Cory Coble left Trigg to take the Union County girls' coaching job in the off-season. Veteran coach Greg Stephens takes over a Lady Wildcat team that returns four starters but has to learn a new system where they've struggled to score at times in the preseason.
Stephens coached the Metcalfe County girls' program last year to a 20-12 record and a district championship. He also coached at McLean County, winning a district championship with both the boys' and the girls' teams, and was an assistant coach at Lexington Catholic High School under Danny Haney on the 2002 team that defeated Paducah Tilghman for the state championship.
At Trigg County, he'll take over a Lady Wildcat team that returns all-region guard Olivia Noffsinger, who averaged 15 points a game and led the team in both assists and steals. Noffsinger also knocked down 46 three-point shots a year ago.
Kara Hyde stepped up her scoring last year. The senior averaged seven points a game and was second in rebounding with seven boards a contest. She'll be looking to increase both of those totals this year. 53 of Hyde's 74 field goals last year came behind the three-point arc and while Stephens wants her perimeter scoring to continue, he'll be looking for her to add points in the paint as well.
Seniors Audrey Alexander and Tajah Grubbs also return for Stephens. Alexander averaged four points and three rebounds last year while Grubbs was moved to the point to allow Noffsinger free reign on the wing. Grubbs averaged two points, two assists, and four steals.
In addition to the loss of Reynolds inside, forward Sarah Sink opted not to return to the team for her senior season which gives the Lady Wildcats a bigger void on the front line than first expected.
Sophomore Ashlynn Koch and junior Lillian McKelvey will try and fill the rebounding void left by Reynolds.
Stephens has plenty of depth in the backcourt with sophomore Reese Bush and junior Landi Rogers returning. Junior Evonna McGee has shown flashes of being a solid third scoring option for the Lady Wildcats.
Stephens also has five freshmen who should contribute at times this season.
The Lady Wildcats look to score in different ways than in the past when they featured all-district and all-region inside players. Trigg will try and manufacture points from its press, and try to knock down some threes.
The biggest quest for Stephens in his first year as Lady Wildcat head coach will be to cultivate the team's young talent and make them productive members alongside the veterans.
Trigg County opens its season on the road Monday at Todd County Central – the first of six straight road games to begin the season. Trigg's first home game isn't until December 13, when they welcome in Lyon County.
Coach Stephens previews the season in this YSE interview.