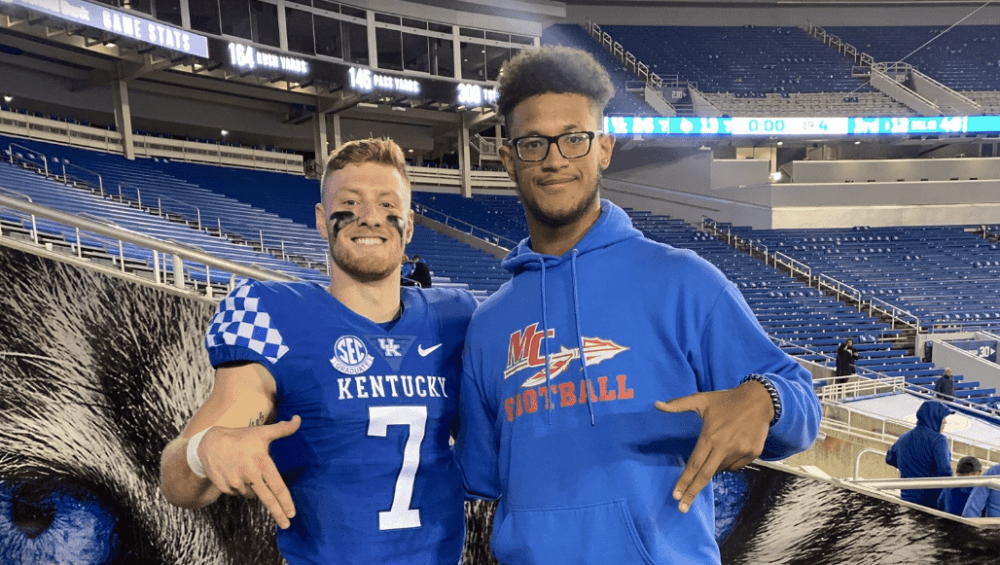 Kentucky commit Malachi Wood put the L's down with quarterback Will Levis after UK beat Louisville.
At 6-8, 290 pounds it's hard not to notice offensive lineman Malachi Wood, a Kentucky football commit who plans to enroll at UK in January.
He's a three-star prospect who likely will be redshirted in 2023 and groomed for future success at Kentucky as he continues to develop.
But there are some things his mother, Pamela Wood, thinks UK fans need to know about her son other than just what he can do on the football field.
"I think that he is a phenomenal young man and has the purest heart and has limitless potential," she said.  "Also as far as UK goes, the staff and coaches made him feel welcome and wanted. When he is on campus you can see the light in his eye.
"He has grown so much physically as well as spiritually and is so thankful for the opportunity they have given him at UK. He's a very humble kid and has always been that way. If things are shared and said about him, he likes that. If nothing is said or written, he's fine with that. That's just how he is and I am so proud of what's done and will continue to do."
She had a feeling her son would be a "special" athlete at an early age. She said his demeanor/heart combined with his size made him different.
"He was always a lot taller than everybody else. In middle school he started getting more of the weight on him. He grew a little more and then slimmed down in high school but the doctors always said he was off the (growth) chart."
He didn't start playing football until middle school. Pamela's father played college football and told her not to risk letting him play until he was at a level where the coaching would be consistent.
"Basketball was actually the first sport he played but he always loved football. He is a very good basketball player and under different circumstances would have kept playing basketball longer but there got to  point where he knew football was his future," she said.
That's because offensive linemen with an 8-foot wingspan who can run, move and jump like he has shown he can do are rare.
Kentucky offensive line coach Zach Yenser let Wood know immediately after he got to UK that he wanted him to be part of his unit.
"You go to different schools and hear the same things over and over. You can tell the coaches at UK are very genuine and sincere. It was just different and I know that meant a lot to me," she said.
"Coach Yenser is very down to earth, very personable. One of the first times we met he said he would take care of my boy and I told him he better. I know they are going to take very good care of him."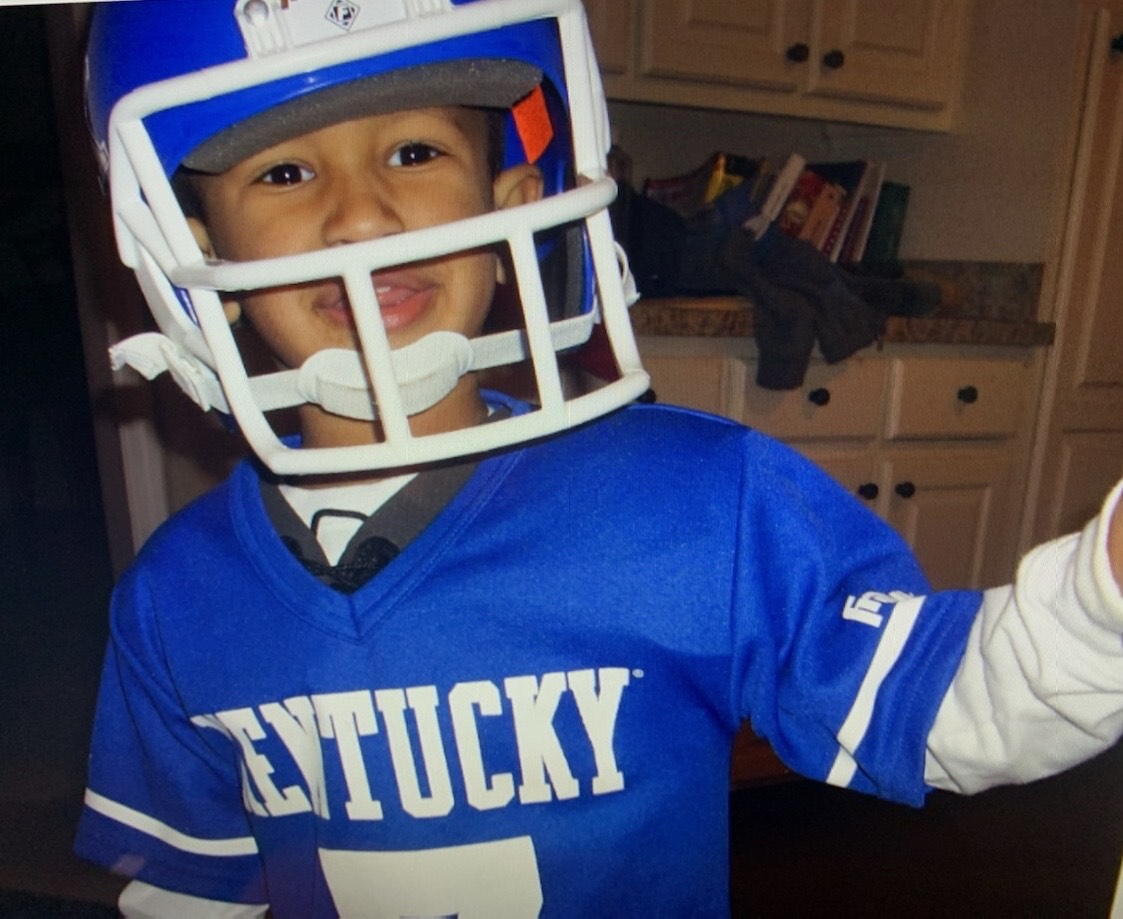 Away from sports, Malachi likes fishing in the summer — "he's not much on doing that in the cold" — but his mother says he's a "homebody" who enjoys family time.
"He values my father's advice and guidance. He's kind of like a papa bear for him," Pamela said. "They would work out together before school. My dad teaches him different techniques and I think a lot of his football IQ comes from watching games and working out with Papaw."
Pamela has always been a UK fan but she made sure she did not influence her son's decision even though Lexington is so close to Richmond.
"As a mother you obviously want him close but I really did try to keep my two cents out of his decision," she said. "He wanted to see what he could do and where he could go but UK always had a special place in his heart."
She appreciates what Madison Central coach Mike Holcomb did for him to help him grow his game.
"Malachi has a switch he turns on and off. When it is game time, it is game time. As he grew into his body and got more comfortable on the field, his  intensity has picked up and that has made him a much better player."