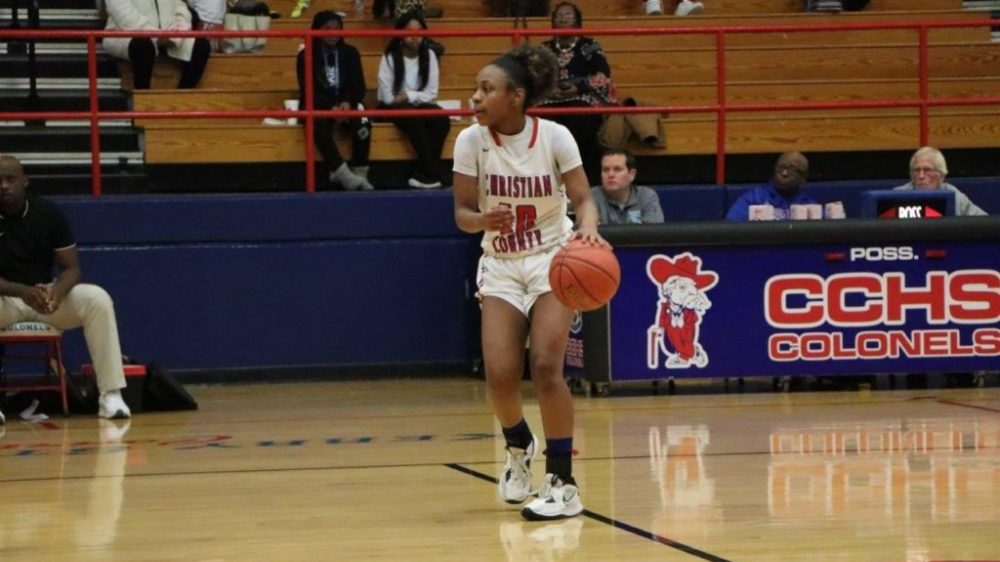 YSE File Photo
Foul problems for the Christian County Lady Colonels in the second quarter allowed the Henderson County Lady Colonels all the opportunity they needed Friday night. The northern Lady Colonels broke open a close game in that quarter and then rolled on to a 65-34 win on their home court.
Christian County trailed just 15-13 after the opening quarter. But then the foul problems hit and Henderson County was able to take full advantage. Henderson would extend the lead to 38-20 at the break.
The Henderson defense allowed Christian County just six points in the third quarter as they effectively sealed up the victory. As the third quarter ended, Henderson had a 60-26 lead.
With a running clock coming into play in the final quarter, the end of the game played out quickly as Henderson ran on out to the final 31-point margin.
Anaysia Bagwell was one of two Christian County players to reach double-figures with 15 points. Evanna McGregor added 10 points.
For Henderson County, Jarie Thomas finished the night with 21 points. Graci Risley added 14.
Christian County falls to 9-12 with the loss. Henderson County improves to 16-4.
CCHS   –   13   07   06   08   —   34
HCHS  –   15   23   22   05   —    65
Christian County – Bagwell 15, McGregor 10, Harris 7, McGee 2
Henderson County – Thomas 21, Risley 14, Sprinkles 11, Gibson 6, Veal 5, Kemp 4, Gish 3, Green 2