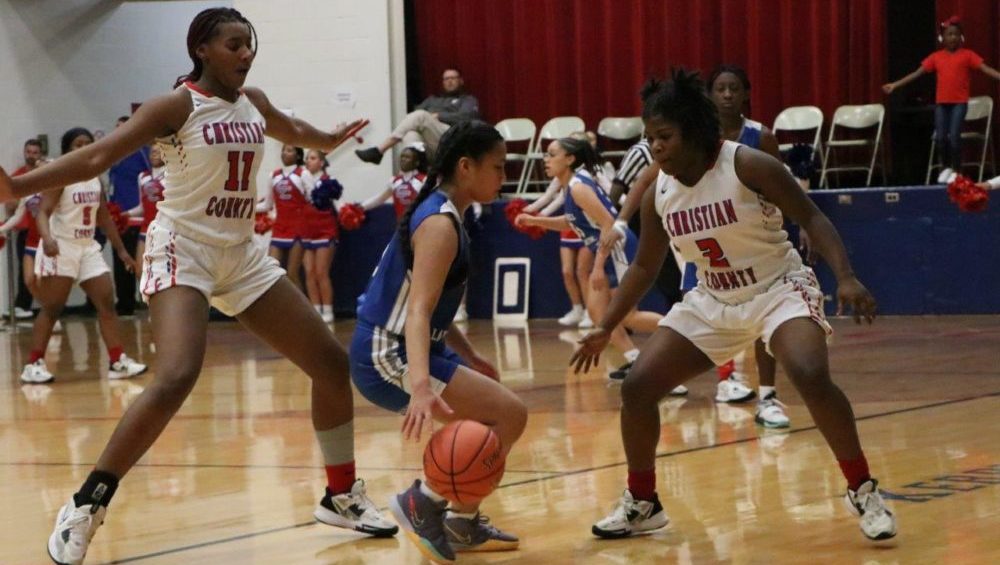 The Christian County Lady Colonels are headed back to the 8th District championship game for the 11th straight year. The Lady Colonels advanced to the title game Thursday night by rolling past Fort Campbell 69-18 in Tuesday night's first semifinal game in Lyle Dunbar Gym.
Christian County scored the first six points of the game and never looked back. The Lady Colonels' half-court pressure allowed few good looks at the basket for the Lady Falcons and often resulted in runouts to the other end. Chrsitian County led 20-4 at the end of the first quarter.
With the Lady Colonels getting big starts from NeVaeh Day, Anaysia Bagwell, and Lazarie Daniel, the lead continued to grow in the second quarter. An 11-0 run took the score from 28-8 to 39-8 as Christian County pulled away late in the half. At the break, the Lady Colonel lead was 43-10.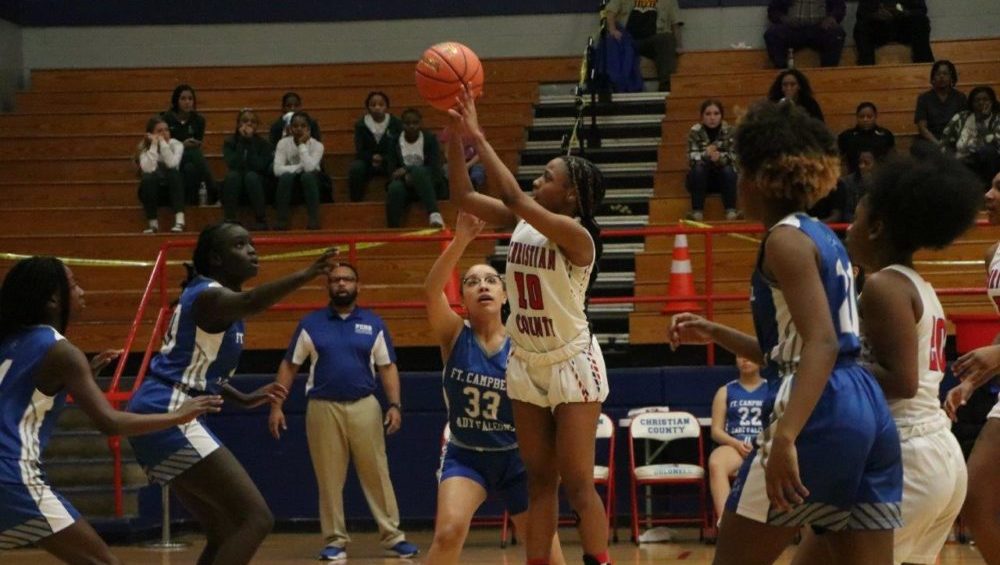 As the second half began, it was announced that both teams had agreed to play six-minute quarters in the second half. The game also sped up significantly as the running clock came into play early in the third quarter. After Fort Campbell scored the first basket of the third quarter, Christian County scored 18 in a row to take a 61-12 lead into the final quarter.
With the shortened quarter and the running clock, the fourth quarter played out very quickly as the Lady Colonels finished out the win.
Christian County was led by Anaysia Bagwell with 17 points. NeVaeh Day added 16, while Lazarie Daniel finished with 12.
Laniya Managan was the leading scorer for the Lady Falcons with 5 points. Charlize Cruz and Trinity Scott added four points each.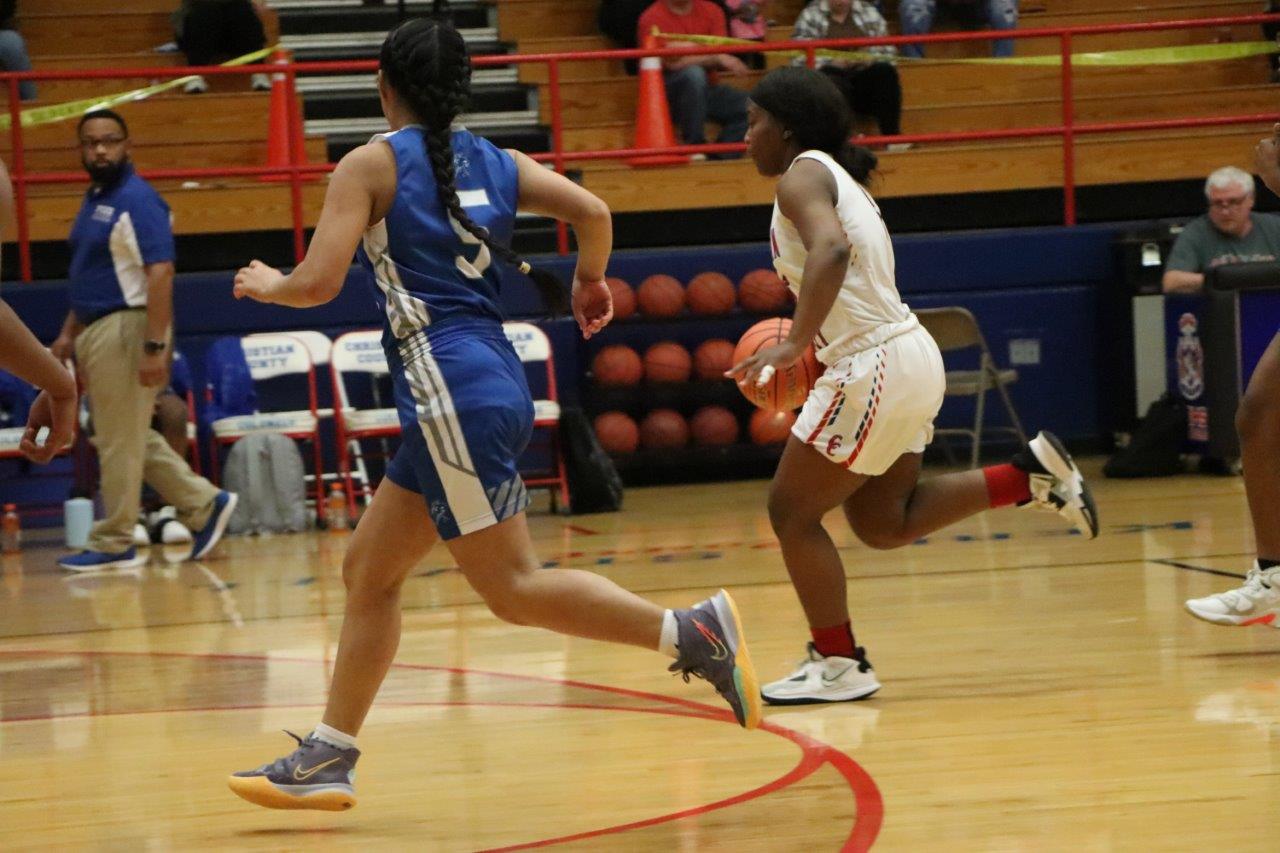 The Lady Falcons end their season with a record of 2-20.
Christian County improves to 14-13 with their fourth straight win. They will take to the court for Thursday night's district championship game at 5:30pm.
FCHS   –    04   06   02   06   —   18
CCHS   –   20    23   18   08   —   69
Fort Campbell – Managan 5, Cruz 4, T. Scott 4, Rajj 3, Ezcaman 2
Christian County – Bagwell 17, Day 16, Daniel 12. Hopson 8, Harris 5, Anderson 4, Northington 3, McGregor 2, McGee 2