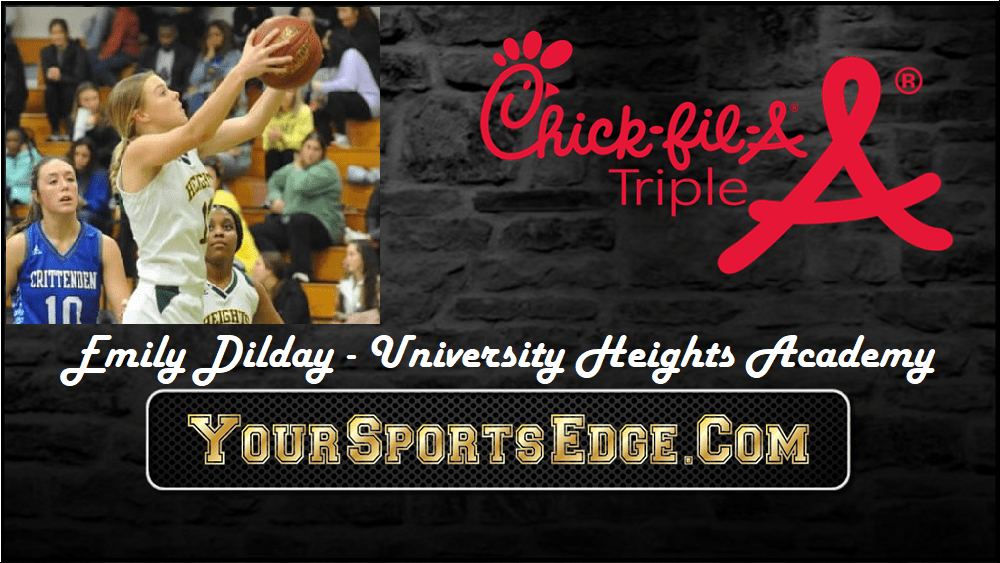 It used to bother Emily Dilday when people looked at her.
After all, the University Heights Academy freshman is usually the tallest person in the group. But it doesn't bother her anymore. In fact, she embraces it.
Dilday will vault herself into the spotlight this weekend at the Kentucky Teen USA Pageant in Somerset. However, Dilday isn't one of those "pageant queens" that have been competing since she could walk.
In fact, Dilday entered her first pageant by chance less than two years ago.
"I was helping a friend who didn't have a way to the pageant in Madisonville. I decided to enter the pageant and ended up winning," Emily said. "After that, it was something that I knew I could do for a long time and just have a lot of fun with it."
Not only is Emily having fun, but it's been a boost of confidence for the once gangly teenager.
"I'm just confident in being myself. Whatever I do, I'm not worried about what other people think. I just want to be myself and be the best person I can be and be a good role model for other girls and boys around me today," she said.
Emily comes from a family of athletes – all boys
"She's the first female athlete in over 140 years of my husband's family, said Emily's mother Chrissy. "So she's around a lot of boys, so everybody plays sports. That's just her thing. And so she's very active and physically fit."
Emily plays basketball and softball at University Heights Academy and stands nearly six-foot tall. Her height helps her not only on the hardwood but also in the pageant world.
"I'm about 5-foot-10 so when I throw on the heels, I can be as tall as 6-foot-3. My dad is 6-3 and about as tall as him," she said.
As Emily has grown physically over the past two years, so has her personality.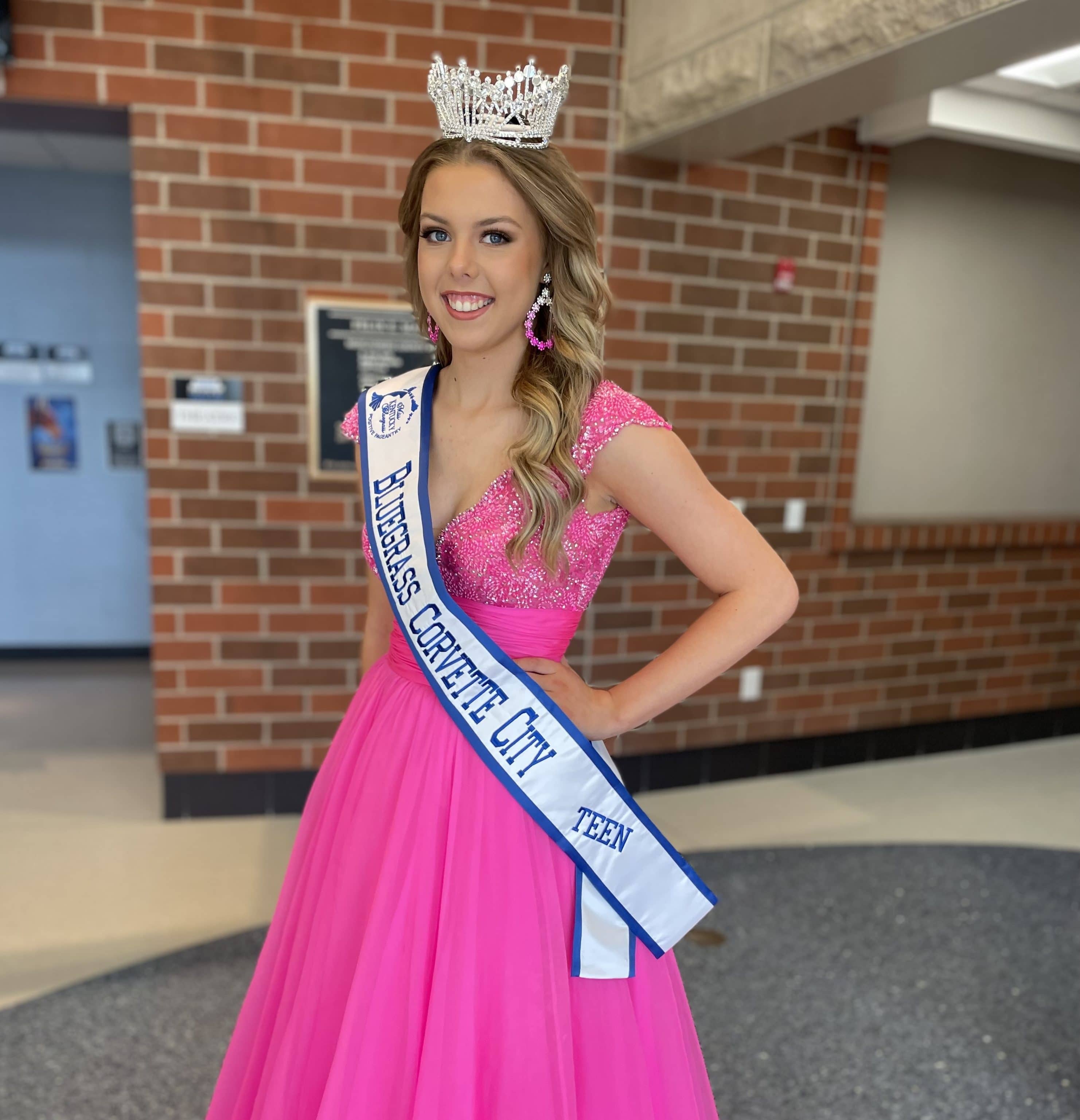 "I've seen a complete difference from a child who almost cried every day getting ready for school because she was embarrassed by the way she looked to proudly walking into a room," Chrissy said of her daughter. "And not only that she's added one more circle to her friends' group, and that's what she really likes about pageants — the ability and the confidence to just go up and know she's going to make a new friend."
In October, Emily won a state-level pageant for the first time. Part of the prize package was a chance to model for Marc Defang, who designed a number of outfits and shoes. It wasn't just any modeling gig. It came at New York Fashion Week earlier this month.
"I couldn't believe it. It was an amazing experience. I got to do 'fun fashion' where you get to walk on the runway and strut your stuff. You get to show your personality and it was a fun experience," Emily said, adding the entire experience felt surreal.
"I felt like I wasn't on planet Earth walking. But my uncle was there, and he has been in many Broadway shows. So I felt like I was kind of, like, feeling how he has been. I just felt like I was on top of the world. It was crazy. It went by really fast, but it was just such an amazing experience."
Emily's major modeling debut came at Gotham Hall and her picture was on a billboard in Times Square.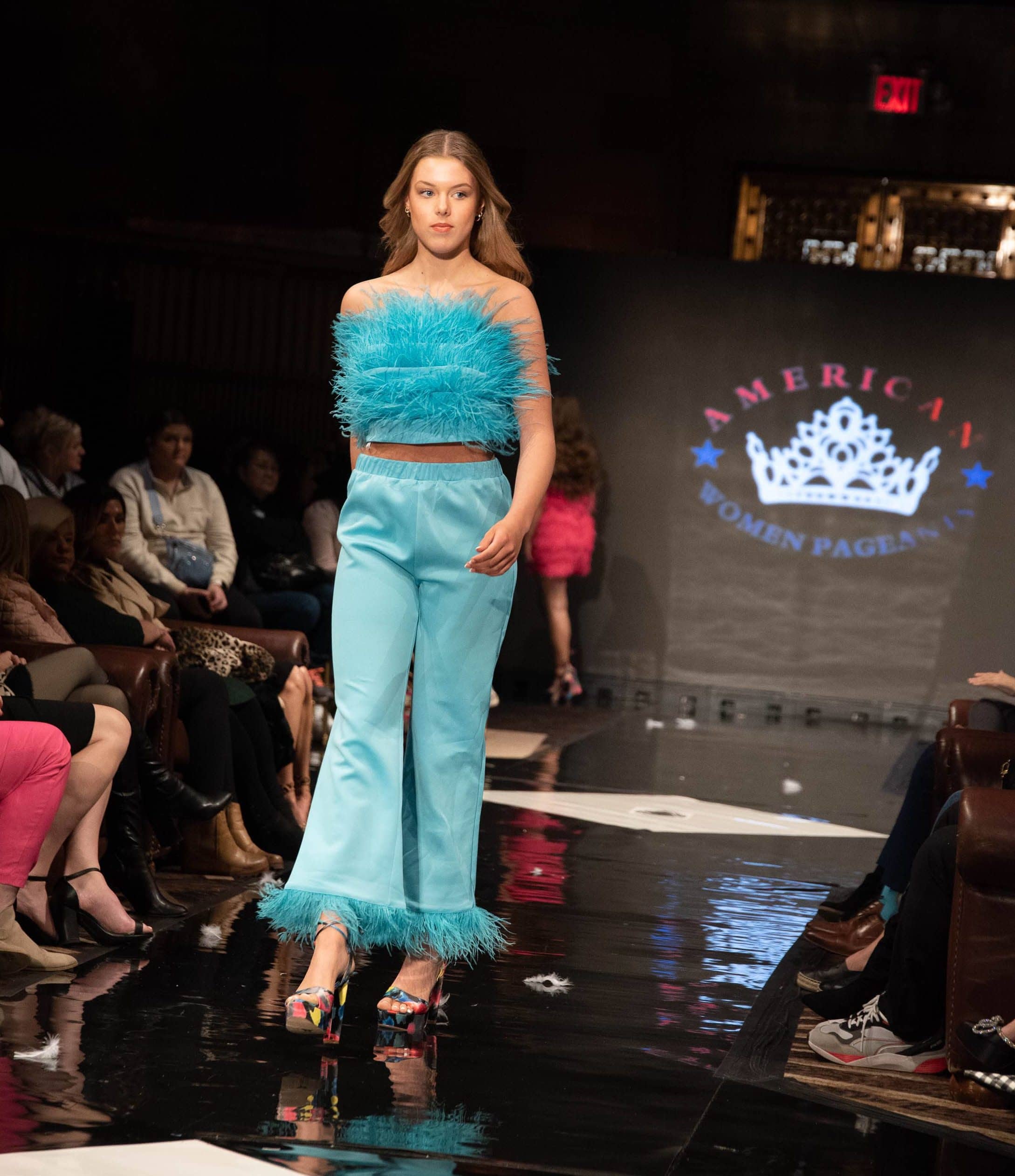 If Emily doesn't continue to be a model, she wants to be part of the industry.
"I would love to be a cosmetologist and do people's hair and work in a salon, but there are also those things where I can be a traveling makeup artist or hairstylist or even be in the fashion shows. That is something that I love to do," she said. "Being a cosmetologist can give you the opportunity to make women feel beautiful."
Emily is taking that mantra even further with her cause 'Suckers for Smiles' in which she is raising money for children who may need emergency dental care but can't afford it.
"When I was younger, I had an accident where I broke a tooth. I was very self-conscious about it, and I had to get emergency dental care. And although the dental care fixed it, I was still very self-conscious about it," Emily said. "I want them to be proud of their smile and have that confidence and know that no matter what has happened, you can be confident."
Donations for 'Suckers for Smiles' can be made by contacting Emily or seeking her out. She plans on being active with the Hoptown Hoppers again this summer as an intern and looks to continue to raise money for the cause.
But first things first.  She is competing in the Miss Kentucky Teen USA Pageant in Somerset. She will have an interview and be judged in an evening gown and fitness outfit.
After this weekend, it's back to school at UHA as softball season begins next month. In addition to athletics, Emily is involved in Key Club and Kentucky Youth Assembly. She is also active in the community and with New Work Fellowship.  It can be a tough balancing act, but the support of her family, friends, and the community helps her push through.
"I've realized that in this community, we are all so close, and everybody is just wanting to be so helpful, and I'm just very thankful. I've had so many people come up to me and just want to have a conversation and wish me good luck and even donate," she said.
There is a people's choice vote underway for the Miss Kentucky Teen USA pageant that can help Emily advance. The link is misskentuckyteenusa.com/vote.