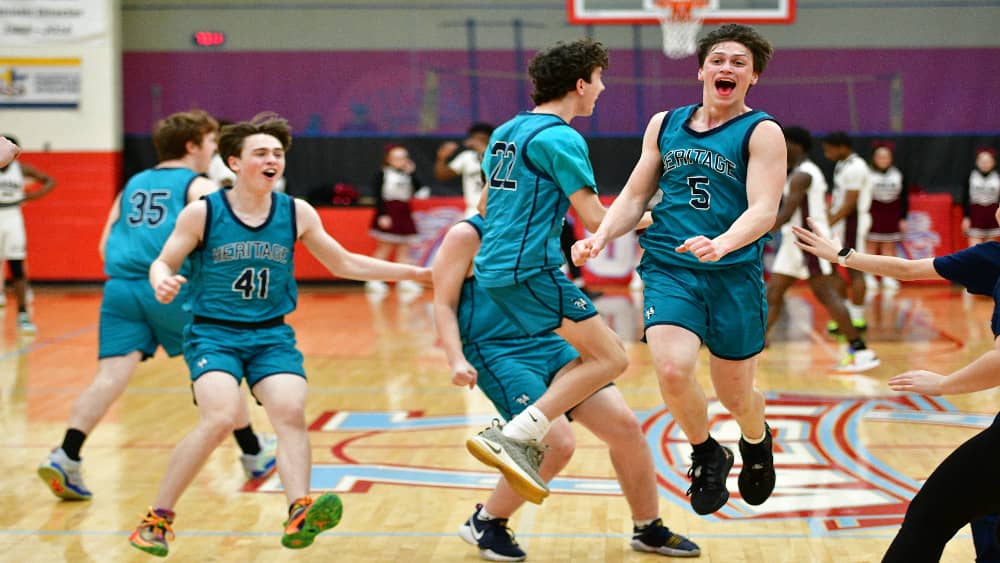 Heritage Christian Academy's final boys' basketball game in the Kentucky Christian Athletic Association came with a trophy – the state championship kind.
The Warriors held off a late Galilean rally to win 53-52 Saturday at West Jessamine High School. The KCAA state title is the second for Heritage and the first in 10 years.
Heritage makes the move to the KHSAA full-time next year and won't be able to play KCAA schools per KHSAA policy. Their swan song made Saturday's title even sweeter for the Warriors.
Both teams survived single-digit wins in the semifinals earlier in the day and it looked early as if Galilean had more legs than HCA. The Warriors fell behind 10-1 early but started chipping away at the deficit. Carlos Robles' steal and layup ahead of the first quarter horn tied the game at 13.
The Warriors continually took the Galilean guards off the dribble and scored buckets in the paint.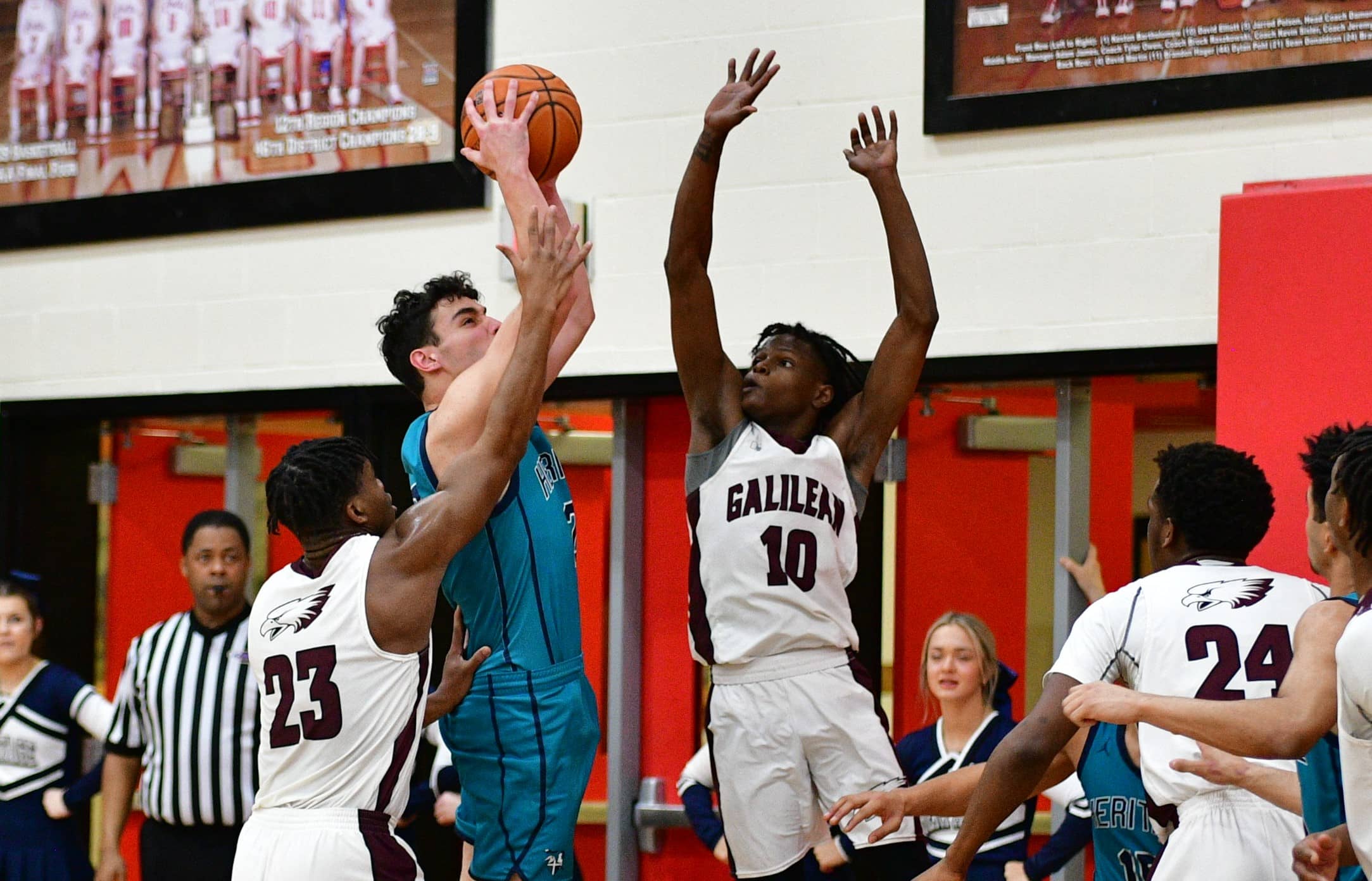 Heritage capped a 19-1 run with a Robles bucket early in the second quarter. The senior guard scored xx of his 19 points in the second frame as Heritage built a 30-24 halftime advantage. Just as they did in the first quarter, HCA ended the second quarter with a bucket ahead of the horn – this time courtesy of Jason Leek.
Heritage continued to extend its lead and took a 41-31 lead into the fourth quarter. The Warriors pushed it to 48-34 with 4:30 left before their fortunes took a hit. Galilean scored six straight points and Robles fouled out with 2:56 left.
Galilean hit a 3-pointer and made a 3-point play to get to within 50-47 with 1:57 left. Leek, who was named the tournament's most valuable player, hit a pair of free throws with 1:50 left to push the score to 52-47.
Galilean tied the game with 51 seconds left on a 3-pointer by Vernon Stubbs.
Manny Diaz hit one of two free throws with 45 seconds left to put Heritage up 53-52. Galilean milked the clock, called two timeouts and missed the potential game-winner in the final seconds setting off a frenzied celebration by the HCA players, students, and fans.
The win saw Heritage avenge last year's state title loss to Galilean and two earlier season losses to the Casey County school.
Leek led the Warriors with 23 points and Robles added 19 points. Both were named to the All-Tourney team along with Trentin Fowler, who scored five points and grabbed six rebounds.
Stubbs led Galilean with 20 points.
The win capped a day that saw HCA win two tournament games by one-point margins.
Heritage Christian             13           17           11           12–        53
Galilean                                13           11           7              21–        52
Heritage Christian (25-17) – Leek 23, Robles 19, Fowler 5, Diaz 5, Gibson 1
Galilean – Stubbs 20, Fisher 17, Dawkins 10, Clark 3, Kennard 2