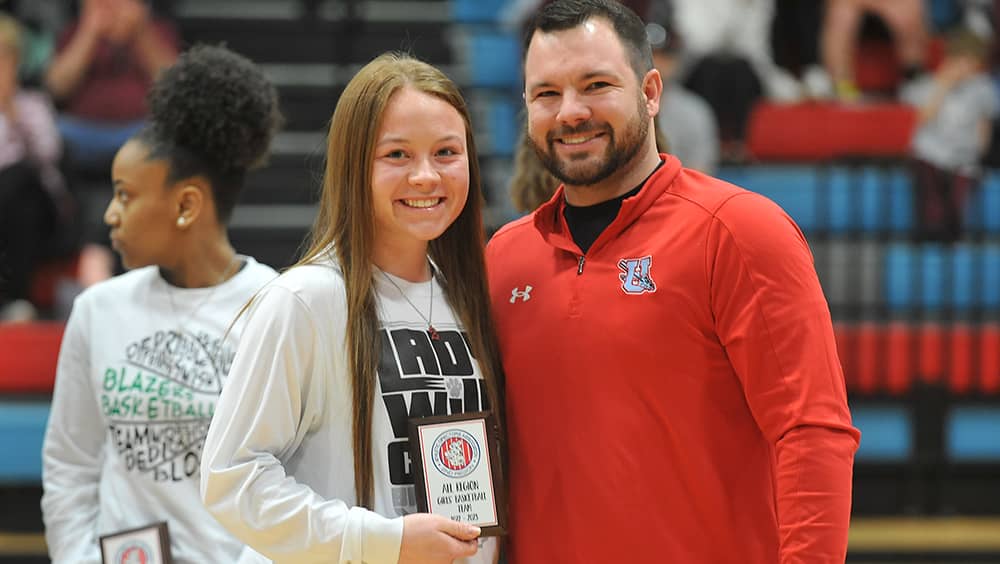 The 2nd Region Athletic Directors Association Girls' All-Region Team was recognized following Sunday's regional championship game at Union County.
The squad is based on regular season performance.
Selected for the team were Graci Risley and Jarie Thomas of Henderson County; Brooklyn Clark, Emile Jones and Mercy Sutton of Hopkins County Central; Destiny Whitsell and Amari Lovan of Madisonville-North Hopkins; Anaysia Bagwell of Christian County; Taylor Guess of Crittenden County; Madison Morris of Union County; Katelyn Yates of Webster County; Victoria Joiner of Livingston Central; Alicia Davis of University Heights; Abigail Ward of Dawson Springs; and Olivia Noffsinger of Trigg County.

All-2nd Region Team