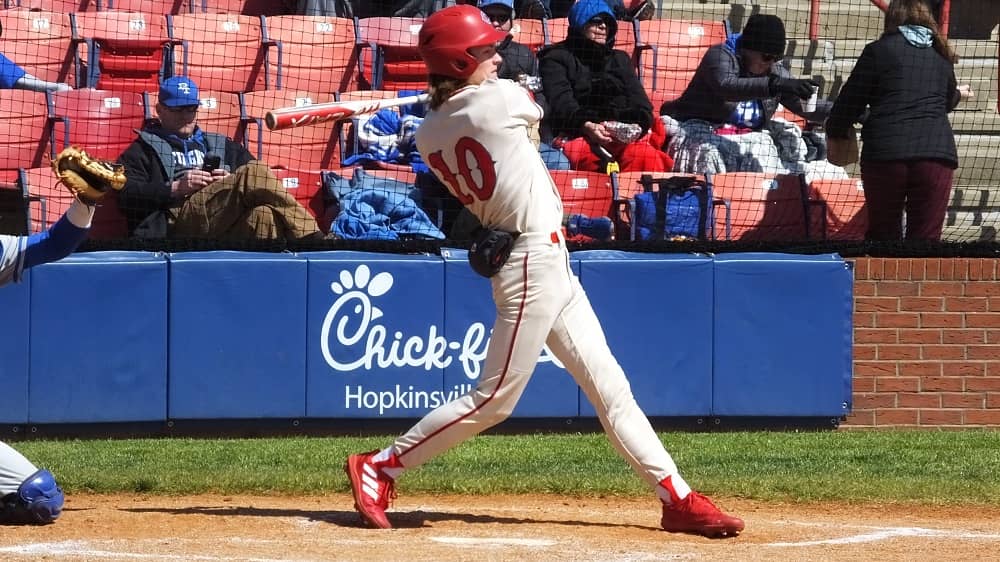 Paducah Tilghman's Levin East tossed five shutout innings and blasted a two-run home run to cap a 10-0 victory over the host Christian County Colonels on Saturday.
Christian County dropped its second in a row to even its record ahead of a matchup with Apollo in the second half of Saturday's doubleheader.
Coming off a 10-0 victory over Madisonville-North Hopkins in their opener, the Blue Tornado took a 2-0 lead in the top of the 2nd, pushing home a run on a dropped third strike and another on a double by Anias Nunn.
That would prove to be all the support East needed on the mound.  He held the Colonels to a pair of hits with two walks and nine strikeouts before giving way to Jaylen Seay to work the final frame.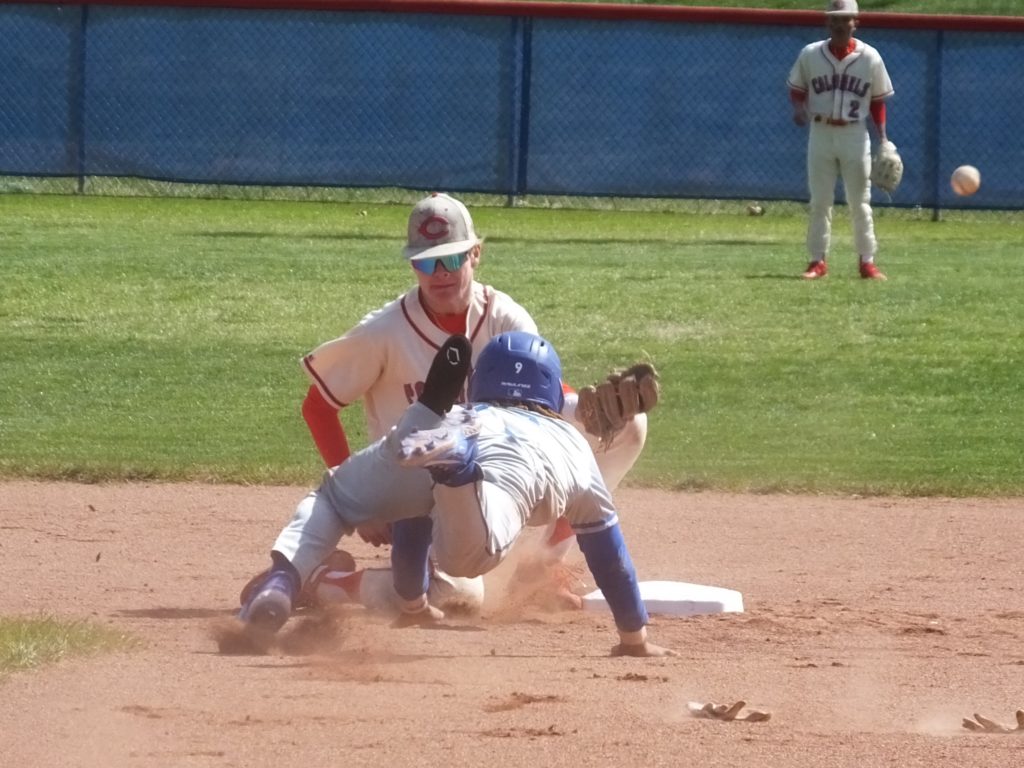 Two more runs in the top of the 5th doubled the Blue Tornado lead, including another resulting from a dropped third strike.  Back-to-back RBI singles by Devin Kiebler and Gunner Massey made it 8-0 in the 6th, before East followed with a two-run homer to left-center.
Christian County starter Elijah Underhill surrendered only one hit and struck out six over the first four frames, but issued eight walks and gave up two earned runs to take the loss.
Paducah Tilghman improved to 2-0 and ran its shutout streak to 11 innings.  Kiebler and Massey each finished with two hits and an RBI.