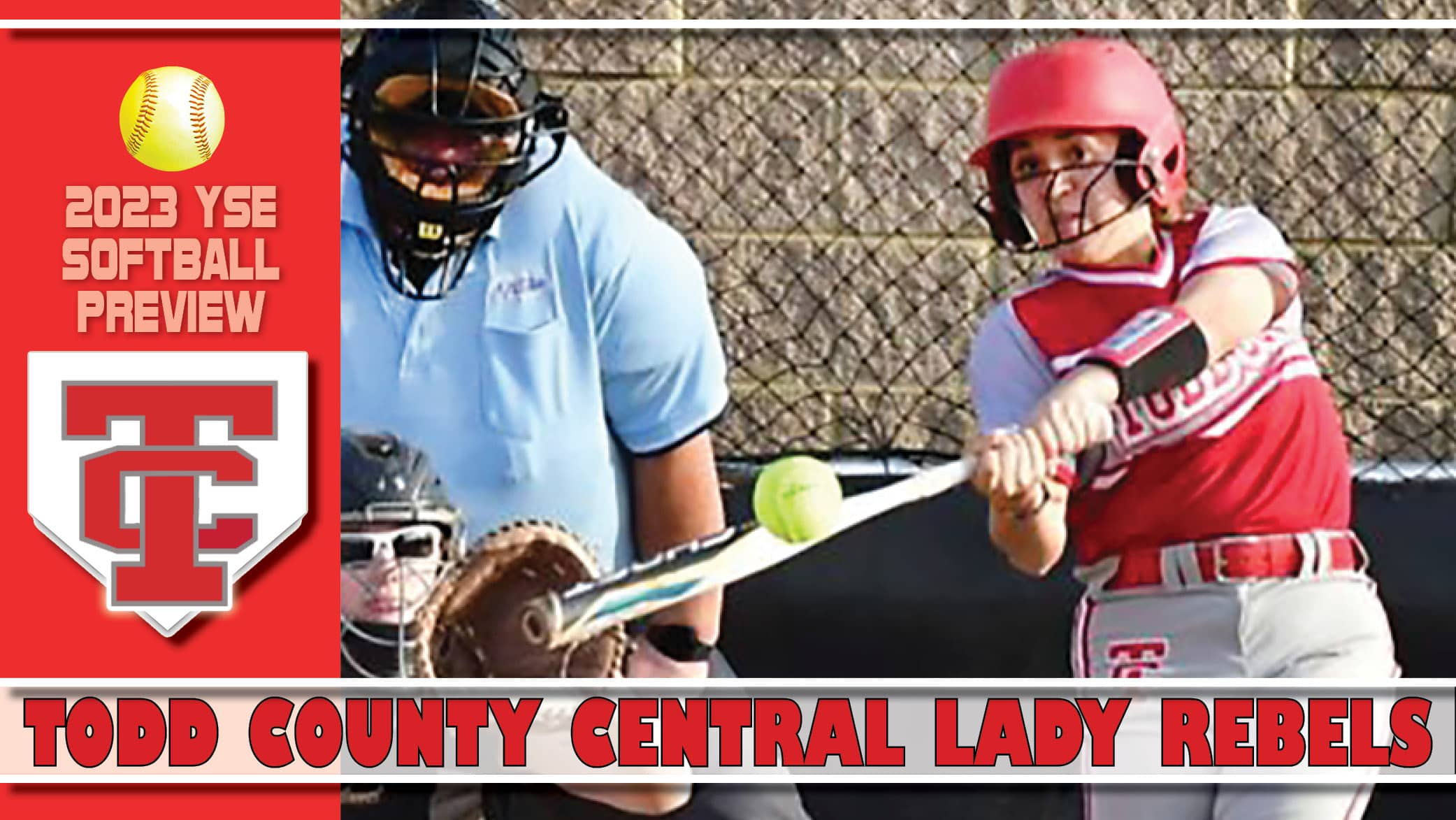 For the first time since 2010, the Todd County Central softball team posted a winning record with 2022's 17-15 campaign that ended in a narrow loss to top-seeded Logan County in the 13th-District tournament.
With significant pieces back, led by senior Abigail McPherson, the Lady Rebels are looking to build on last season's performance and secure their first berth in the 4th-Region tournament since 2014.
Samantha Case is the big loss from the previous season, although she was limited to 18 games during her senior year due to injury. Case led the team with a .456 batting average and drove in 18 runs in only 57 at-bats.
McPherson returns after a stellar junior campaign at the plate and in the circle. Her 33 hits, three home runs, and 32 RBI led the team, and she hit .359. She also finished with a 10-11 record and pitched 133.2 innings, striking out 152 batters with a 3.72 ERA.
Junior infielder Abby Williams figures to play a significant role after hitting .315 with 13 RBI as a sophomore. Also, senior Karlie Herrera is off to a strong start, hitting .615 with a home run and three RBI through four games, after posting a .297 average with 12 RBI last year.
Junior outfielder Averie Luckenbill and sophomore outfielders Addison Woodall and Dakotah Gammon also return, along with freshman Rylann Griggs. In addition, 8th-graders Naomi Gammon, Naomi Welborne, and Isabell Hightower will also be counted on to contribute.
The Lady Rebels evened their record at 2-2 with a rout of Hopkinsville on Monday and will host Northeast, TN, on Thursday. Then, they travel to Monroe County on Friday for the first round of the 4th-Region All-A Classic, before opening district play at Russellville on Tuesday.