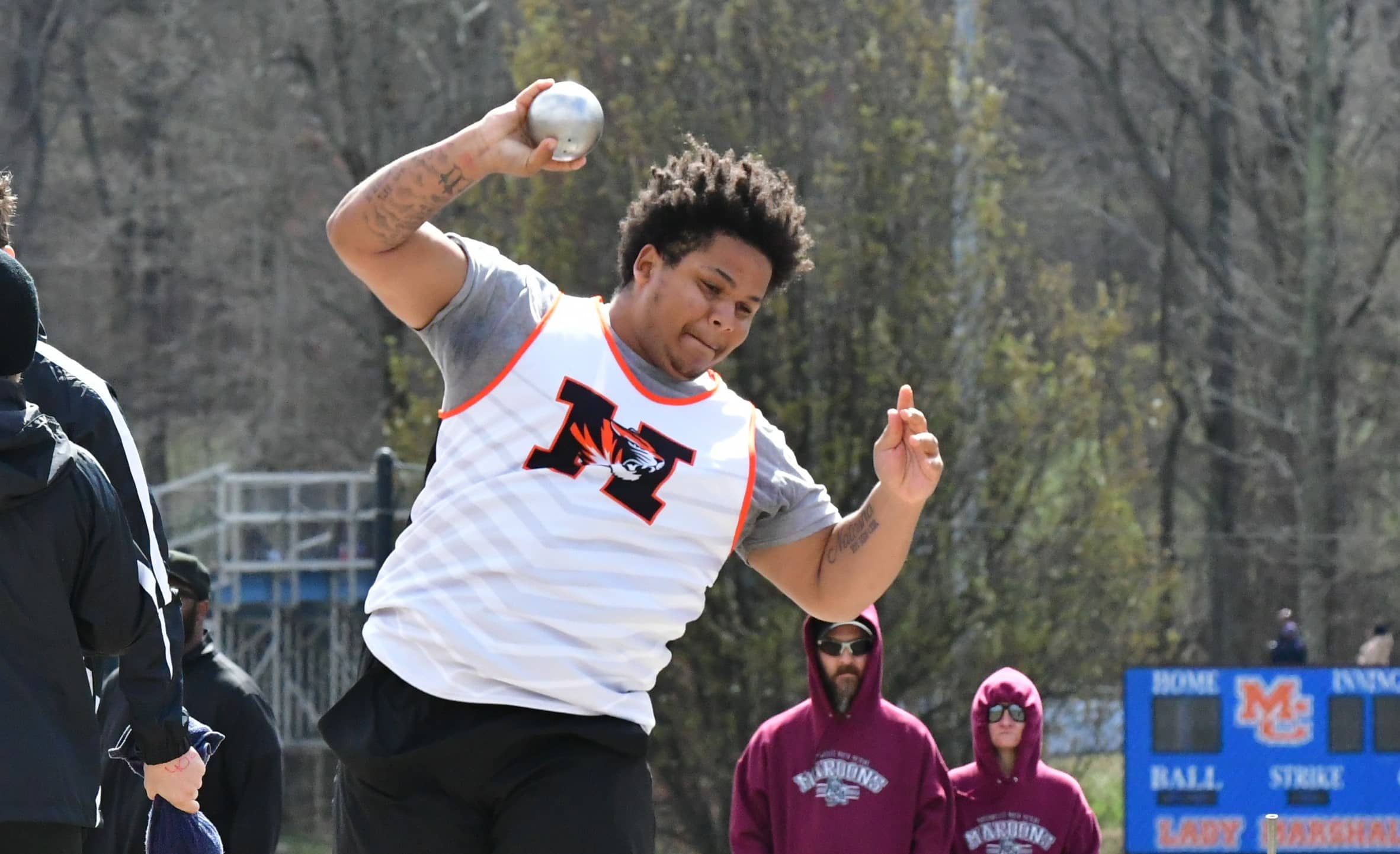 Hopkinsville High School had eight individual finishes inside the top 10 that helped the Tigers to a ninth-place finish at the Invitational of the South Track and Field Meet at Marshall County.
SPRINTS
William Alston captured a sixth-place finish in the 100-meter dash in 11.69 seconds, knocking three-tenths of a second off his time in the preliminaries.
Romeo Bailey had Hopkinsville's best finish in the 200 meters – 49th place in 28.26 seconds.
Elijah Reid took third in the 110-meter hurdles in 17.3 seconds and was 7th in the 300-meter hurdles in 45.91 seconds.
Ian Rossario Alicea was fifth in the 300-meter hurdles in 44.1 seconds and seventh in the 110-meter hurdles in 18.10.
MIDDLE DISTANCE
Alston had another top-10 finish, taking seventh on the 400 meters in 52.74 seconds.
Tyson Cavinder finished in second place in the freshman 1600 meters with a time of 5:28.23.
Kentrell Adams finished in 12th place in the 400 meters in 53.99 seconds.
DeAvery Ramey finished 12th in the 800-meter run in 2:16.03.
LaMareon Jeffers brought home a 27th-place finish in the 800 meters in 2:23.86. He was also 30th in the 1600 meters in 5:41.34.
FIELD EVENTS
Sam Kanu brought home a seventh-place finish in the high jump at 5 feet, 10 inches.
Keyshun Teal was 24th in the triple jump with a distance of 33 feet and a half inches.
Devin Coleman took 18th in the discus throw (97-08) and was 26th in the shot put with a toss of 33 feet, 4 inches.
Davian Simon was 15th in the discus throw with a toss of 99 feet, 11 inches. He was also 38th in the shot put (31-00.50)
Jayden Bennett finished 31st in the long jump at 16 feet, 7 inches.
LaTravean Sharber was 37th in the long jump (15-08).
DISTANCE EVENTS
Victor Hatcher was 24th in the freshman 1600 meters with a time of 6:22.26.  He also placed 15th in the 3200 meters in 14:02.48.
Jaylon Davis was 38th in the 1600-meter run in 6:05.82 and was 14th in the 3200 meters in 14:00.86.
RELAYS
The 1600-meter relay team had Hopkinsville's best finish, placing fourth in 3:41.14 and winning their heat.
The 800-meter relay team was sixth in 1:36.31, while the 3200-meter relay team was seventh (9:35.82).
The freshman 1600-meter relay team was eighth (4:18.32), and the 400-meter relay team was 13th (47.13).
TEAM RESULTS
Hopkinsville finished in ninth place with 40 points, four points behind eighth-place Paducah Tilghman and eight points behind seventh-place Christian County.