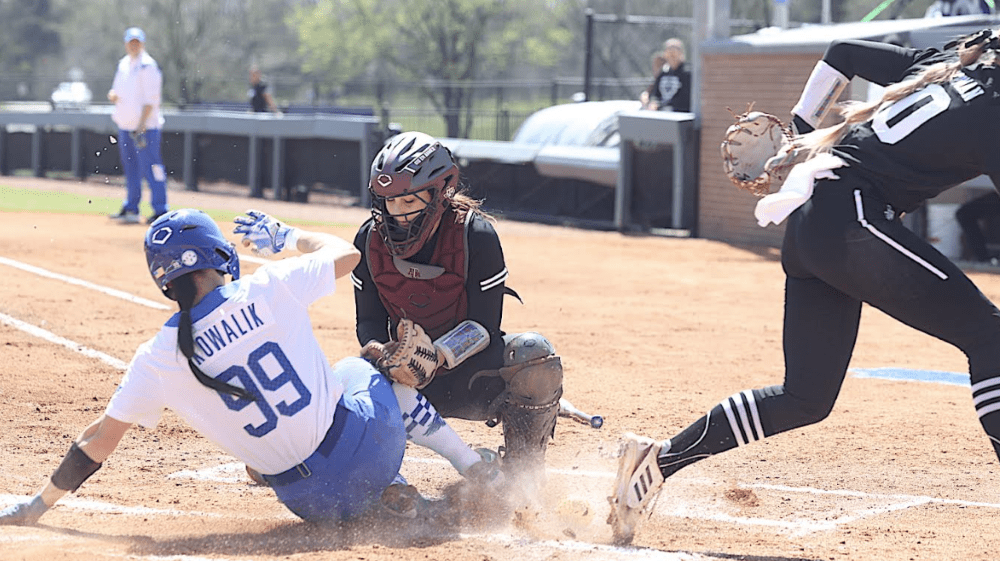 Vicky Graff Photo
Kentucky softball avoided a sweep by Texas A&M on Sunday with a 10-2 victory over the Aggies. The Wildcats opened the weekend by dropping the first two games to Texas A&M on Saturday, but an eight-run first inning combined with a sound pitching performance was more than enough for Kentucky to pick up a Sunday win.
Stephanie Schoonover pitched all five innings. She gave up just four hits while walking only four and striking out five. Taylor Ebbs led the way with three RBI while Grace Lorsung and Meeko Harrison had two each.
Kentucky will have a couple of days off before returning to the field for a home matchup vs. Louisville. Wednesday night's game will be televised on ESPNU with a start time of 6:30 PM ET.
UK-A&M
Vicky Graff Photos