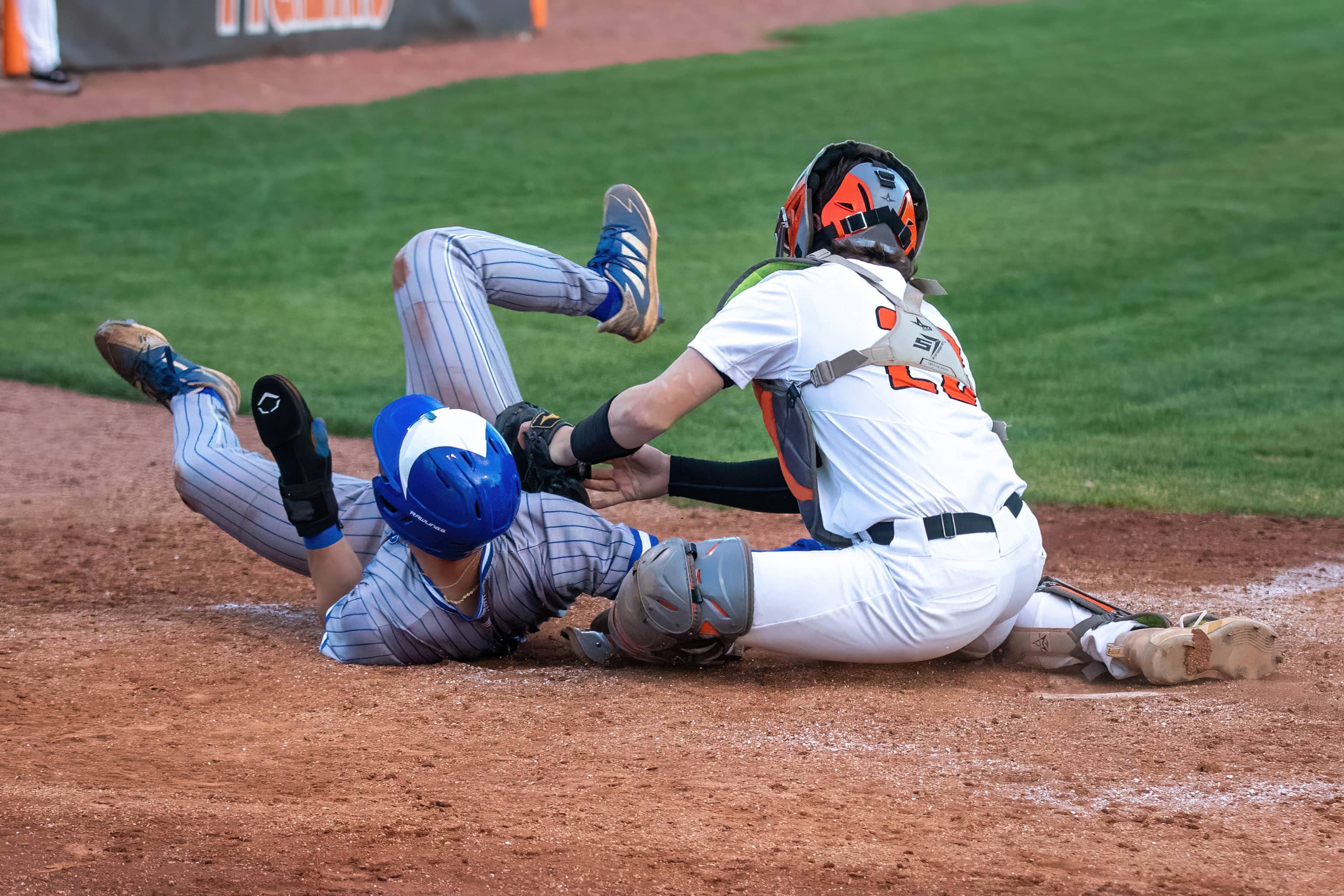 Inconsistencies plagued the Hopkinsville Tigers in their 7-5 loss to Graves County Monday at Tiger Stadium.
Four Tiger errors led to six unearned runs. Hoptown pitchers also walked four and hit three Graves County batters.
And yet, Hoptown put the winning run at the plate in the bottom of the seventh as a late comeback bid fell short.
Graves County jumped ahead with two outs in the first inning. A walk and error kept the inning alive as Hayden Thompson singled home two for the early Eagle lead.
Hoptown got a run back in the third when Zach Moss singled home Chase Fort who singled. It was part of a three-hit day for Moss who later added a pair of doubles.
Coby Mullins led off the fourth inning with a home run that cleared the fence in left-center field. It was the catalyst in a four-run inning that pushed the Graves lead to 6-1.
Hoptown scored twice in the sixth and seventh innings to make the game interesting. A fielder's choice and passed ball plated two for Hoptown in the sixth.
Gavin Mitchell pitched out of a one-out, bases-loaded threat in the seventh for Hoptown.
Moss led off the seventh with a double to left. He scored two batters later on a Graves misplay on the infield. Lucas Kaetzel followed with an RBI single to cut the Graves lead to 7-5. Thompson was able to bear down and get the final two outs to preserve the Graves County win in the first meeting on the diamond between the schools in over two decades.
Hoptown had eight hits but had trouble piecing them together as the Tigers left 10 runners on base.
Kaetzel took the tough loss, allowing just one earned run in five innings of work. He allowed just four hits. Mitchell and Thomas Hallmark combined for two scoreless innings of relief.
Graves County extended its win streak to four. The teams will meet again on May 13 in Mayfield.
Hopkinsville dropped to 2-3 and will host McCracken County Tuesday.